The CC2XX series ceramic chip fuse of DA Technology has been successfully applied to the overcurrent protection of POS
Point of Sale (POS) is an electronic device that can realize non-cash consumption, pre-authorization, balance inquiry, transfer and other functions through networking with financial institutions. It is usually installed on the merchant side. Compared with traditional POS, Smart Point of Sale (Smart Point of Sale) not only realizes traditional POS card payment, but also includes functions such as scanning QR code payment and verifying membership card coupons. It is precisely because of the increase of these new functions that new demands will inevitably be brought .
Generally, smart POS consists of the following key functional modules in hardware: lithium battery charge and discharge management module, voltage conversion module, printer module, LED drive display module, audio module, and processor module.
The power supply of POS comes from a lithium battery. Due to the inherent instability of lithium ion, it is more sensitive to temperature, current, and voltage. It is usually necessary to add a charge and discharge management circuit to detect and manage its charge and discharge. A typical charge and discharge management circuit is generally composed of a two-pole protection circuit. The primary protection is realized by the software control of the single-chip MCU or the charging and discharging MOS controlled by the lithium battery management IC; the secondary protection is usually connected in series with a fuse in the main circuit of the lithium battery to prevent overcurrent or short circuit .When the control chip fails.,under abnormal conditions, the fuse is blown in time to disconnect the circuit. If the fuse is not used to cut off the circuit in time, the heat generated by the circuit will most likely cause damage to the product or even fire.
In this regard, the small chip ceramic fuse launched by DA Technology has various packages such as 0402,0603,1206. It is stringed between the lithium battery and charge&discharge circuit, which can effectively protect the above-mentioned over-current and short-circuit conditions.
The following is the application of CC212/CC202 on POS: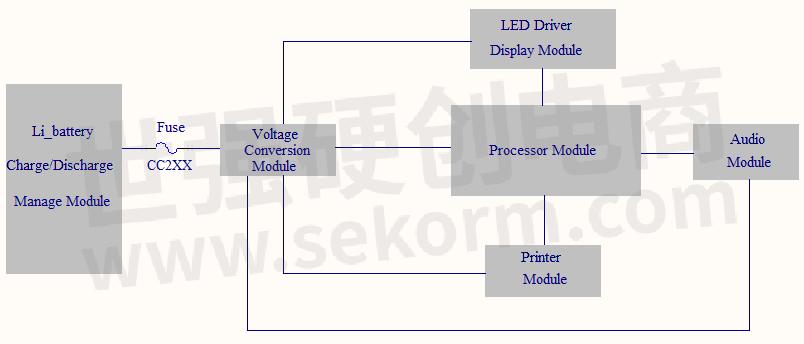 Appearance of CC212/CC202 is shown below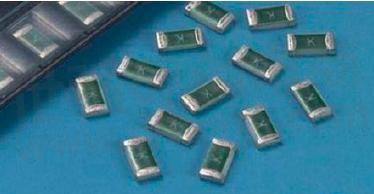 Features
1. Ampere rating is from 0.63-30A
2. Slow blow, withstand voltage up to 72VDC
3. SMD 0603/1206 package, all series have passed UL certification, certification number is E500586
4. Meet the requirements of AEC-Q200 vehicle regulations
5. Wide operating temperature range -50℃~+125℃
6. Rohs compliance and halogen-free
Recommend
This document is provided by Sekorm Platform for VIP exclusive service. The copyright is owned by Sekorm. Without authorization, any medias, websites or individual are not allowed to reprint. When authorizing the reprint, the link of www.sekorm.com must be indicated.