GigaDevice, The World's Largest Fabless Supplier in the Field of SPI NOR FLASH, Signed an Authorized Distribution Agreement with Sekorm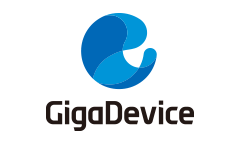 GigaDevice, focusing on the design and development of various types of memory, has successfully developed the first domestic mobile high-speed memory chip and the first serial flash memory product series. At the same time, GigaDevice is also the only company in the world that can provide dual-tube static memory IP authorization for users at home and abroad in accordance with international standards.
As an official authorized first-level distributor of GigaDevice, Sekorm distributes NOR Flash, NAND Flash and other products. These products have passed GQS ISO9001 and ISO14001 management system certification, and can be widely used in automobiles, security, motors, sweepers, drones, e-cigarettes, industrial control, consumer, etc. Users can directly search for product information and enjoy authenticity guarantee and supply guarantee.
Recommend
This document is provided by Sekorm Platform for VIP exclusive service. The copyright is owned by Sekorm. Without authorization, any medias, websites or individual are not allowed to reprint. When authorizing the reprint, the link of www.sekorm.com must be indicated.