Sekorm Became an Authorized Distributor of EPC(Efficient Power Conversion), Which Brings GaN FET Products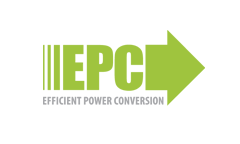 GaN is becoming the preferred technology for progressive companies that are eager to remain at the forefront of their industries, and EPC(Efficient Power Conversion) is the leading provider of gallium nitride (GaN)-based power management technology.
Sekorm welcomed this new partner-EPC. With the R&D service and reliable supply chain, Sekorm will help its customers, from wireless power and autonomous vehicles to high-speed mobile communications, low cost satellites, and transformations in medical care, among many others, to get benefit from GaN FET products.
Recommend
This document is provided by Sekorm Platform for VIP exclusive service. The copyright is owned by Sekorm. Without authorization, any medias, websites or individual are not allowed to reprint. When authorizing the reprint, the link of www.sekorm.com must be indicated.