The Micro Inductor Supplier, Guangzhou Jinkai Electronics (CHK) and Sekorm Announced a Distribution Agreement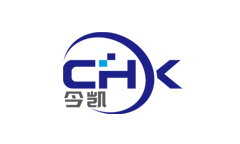 CHK(今凯电子) ,a micro inductor supplier inked a distribution agreement with Sekorm to represent its products on March 24, 2022. CHK is committed to breaking through the R&D and manufacturing of ultra-thin magnetic components. It is a company with complete automatic production mode of material development and equipment development. Its products include high-end ultra-thin precision inductors, alloy ultra-thin inductors, coils, integrated inductors and other magnetic components. CHK has established cooperative relations with BOE, TP link, Huawei and other well-known companies. Its nickel zinc ultrathin precision inductor is small and thin, up to 1.8 * 1.2 * 1.0mm, with good shielding effect of magnetic sealing adhesive, and the inductance value can be customized. Another high-precision wound inductor has small volume, high accuracy, low error rate, long-distance RF and good noise reduction effect. CHK can also cooperate with customers to develop solutions.
The relevant product information and technical data of CHK have been launched on the platform. Free samples and relevant technical materials can be obtained by online application.
Recommend
This document is provided by Sekorm Platform for VIP exclusive service. The copyright is owned by Sekorm. Without authorization, any medias, websites or individual are not allowed to reprint. When authorizing the reprint, the link of www.sekorm.com must be indicated.