Renesas, One of the World's Top Ten Semiconductor Chip Suppliers, Signs an Authorized Distributor Agreement with Sekorm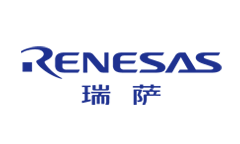 Renesas is one of the top ten semiconductor chip suppliers in the world and the preferred supplier of advanced semiconductor solutions. Sekorm and Renesas have signed an authorized distribution agreement, distributing its full-line products. Renesas provides microcontrollers, SoC solutions and a wide range of analog and power devices. Its business covers research, development, design and production for various applications. It has gained the world's highest market share in many fields, such as mobile communications, automotive electronics and PC/AV.
Renesas successively acquired Intersil (power management ICs, precision analog devices), IDT (analog mixed signal products) brands, etc, further consolidating its position as the world's leading supplier of advanced embedded systems. Users can directly search for product information in sekorm and enjoy the guarantee of authenticity and supply.
Recommend
This document is provided by Sekorm Platform for VIP exclusive service. The copyright is owned by Sekorm. Without authorization, any medias, websites or individual are not allowed to reprint. When authorizing the reprint, the link of www.sekorm.com must be indicated.