SG Micro Corp (SGMICRO) and Sekorm Announced a Distributor Agreement that Brings High Performance, High Quality Analog ICs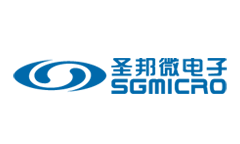 As the Top10 IC design company in China, SG Micro Corp (SGMICRO) signed a distributor agreement with Sekorm. SGMICRO offers power management and signal chain products up to more than 1,000 in 16 categories, including high-precision data converters, high-precision operational amplifiers, power management chips, audio and video drivers, and analog switches, all of which comply with RoHS standards and Green environmental protection standards. These products are widely use in many fields, such as: industrial automation, medical equipment, motor control, optical modules, power supply systems, instrumentation, smart home, grid automation, communications, automotive electronics, IoT devices, wearable devices, etc.
Users can directly search for product information and enjoy authenticity guarantee and supply guarantee.
Recommend
This document is provided by Sekorm Platform for VIP exclusive service. The copyright is owned by Sekorm. Without authorization, any medias, websites or individual are not allowed to reprint. When authorizing the reprint, the link of www.sekorm.com must be indicated.