Sekorm Became an Official Authorized Distributor of Aavid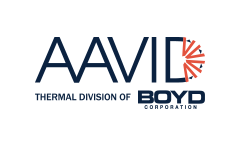 Aavid is a global leader in management solutions for thermal dissipation products and systems. It offers the industry's widest range of products (from the smallest plate level to ten million watts for industrial heat dissipation products)and covers everything from traditional and advanced air and liquid cooling systems and heat exchangers to advanced conduction cooling and two-phase heat transfer solutions. It also stays ahead in immersion cooling boiler plates, ultra-thin average temperature plates, siphon tubes and complex heat pipe assemblies for high heat flux applications.
Sekorm is an official distributor of Aavid, acting for its heat dissipation materials, radiators, heat pipes and hot plate heat dissipation components, water cooling plates, ultra-thin uniform temperature plates, etc. These products have been launched to Sekorm where engineers can search directly to view all the product data manuals, test reports, type selection guide and other technical information.
Recommend
This document is provided by Sekorm Platform for VIP exclusive service. The copyright is owned by Sekorm. Without authorization, any medias, websites or individual are not allowed to reprint. When authorizing the reprint, the link of www.sekorm.com must be indicated.