Waermtimo, a New Composite Cooling Material Supplier, Anounced a Distribution with Sekorm to Enrich Carbon Fiber Thermal Conductive Materials and More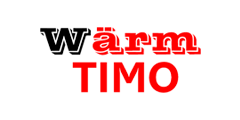 Waermtimo focuses on developing various new composite heat dissipation materials. It has more than 10 kinds of patented technologies, including two-component thermal conductive silicon sheet, PET film with spherical graphite layer, high-density graphene radiators, heat dissipation materials, and their preparation methods, to provide customers with heat conduction materials with high thermal conductivity and low thermal resistance.
The main factors that affect the quality of thermal conductive gaskets are thermal conductivity, ease of use, hardness, thickness, etc. Electronic products also tend to be highly integrated and miniaturized. The market has an increasing demand for ultra-thin and high thermal conductive gaskets. Waermtimo successfully developed ultra-thin and high thermal conductive gaskets using the carbon fiber-oriented film making technology and the unique film making process, which is superior to traditional thermal conductive gaskets in thermal conductivity and elastic properties. On the premise of ensuring high thermal conductivity, this material has reduced thickness, improved thermal conductivity while compressing space, and maintained conductivity at 10W per (m · K) thermal when the thickness was 0.2mm.
On March 25, 2022, Waermtimo reached cooperation with Sekorm and authorized Sekorm to represent its thermal conductive potting adhesive, carbon fiber thermal conductive material, thermal conductive silica gel, thermal conductive gel, thermal conductive gasket, and other products. The product information of Waermtimo has been launched on the platform. Search Waermtimo to apply for free samples and download technical materials.
Recommend
This document is provided by Sekorm Platform for VIP exclusive service. The copyright is owned by Sekorm. Without authorization, any medias, websites or individual are not allowed to reprint. When authorizing the reprint, the link of www.sekorm.com must be indicated.