Silicon Labs and Skyworks reach agreement to sell infrastructure and automotive business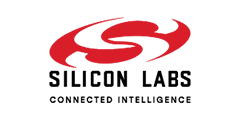 On April 23, Silicon Labs announced that it has reached a final asset purchase agreement with SKYWORKS. Skyworks will acquire Silicon Labs' infrastructure and automotive business in an all-cash asset (valued at US$2.75 billion) transaction. The products involved in the transaction include Silicon Labs' power/isolation, timing, broadcast products and related assets.
For this matter, Skyworks President and CEO Liam K. Griffin said that this acquisition will broadly expand its capabilities in high-growth end markets such as automotive, communications and industry, creating new and attractive opportunities for Skyworks. Silicon Labs CEO Tyson Tuttle said: "The successful conclusion of this transaction fully proves that the world-class infrastructure and automotive teams have provided industry-leading solutions and strong financial performance over the past 25 years."
Through this acquisition, Silicon Labs will focus on becoming a leading company in IoT smart and wireless connectivity. Skyworks will accelerate its expansion into the most important growth areas of the industry, including electric and hybrid vehicles, industrial and motor control, power supplies, 5G wireless infrastructure, optical data communications, data centers, automobiles, smart homes and some other applications.
The market leader of Sekorm, Silicon Labs' largest distributor in Great China, said: "We will continue to cooperate with all parties to provide professional services to our customers, ensure a seamless transition between customers and services, and jointly protect the interests of cooperative customers."
Recommend
This document is provided by Sekorm Platform for VIP exclusive service. The copyright is owned by Sekorm. Without authorization, any medias, websites or individual are not allowed to reprint. When authorizing the reprint, the link of www.sekorm.com must be indicated.