Rosenberger Signs an Authorized Distributor Agreement with Sekorm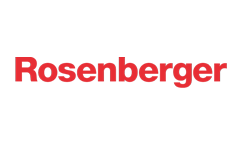 Rosenberger is a 60-year-old manufacturer of radio frequency and Fiber-optic communication technology. In the field of wireless communication network and 5G technology, Rosenberger has a full range of products which is required in the base station construction and signal coverage. Rosenberger has officially announced its entry into Sekorm e-commerce platform, authorized Sekorm distributing its radio frequency connectors, radio frequency microwave connectors & adapters, cables and components, cable shielding tester, etc. Sekorm has launched Rosenberger radio frequency connector and cable components, covering the DC to 110GHz frequencies, and providing custom service for connectors and cables. The technical data of these products have also been uploaded to the platform, where you can download the data for free. Sekorm guarantee 100% genuine sales, providing you with small batch purchase with a low limit down to 1 and support the day you made the purchase delivery.
You can also use the selection help service. Sekorm and the original factory application and technical experts will make an immediate respond within 48 hours to help you quickly complete the 5G field radio frequency connector and cable components selection.
Recommend
This document is provided by Sekorm Platform for VIP exclusive service. The copyright is owned by Sekorm. Without authorization, any medias, websites or individual are not allowed to reprint. When authorizing the reprint, the link of www.sekorm.com must be indicated.