Bringing Buck Converter, Boost Converter and More, Shenzhen Powlicon Announced a Distribution with Sekorm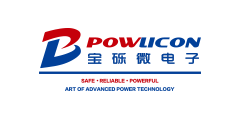 Shenzhen Powlicon, a power management chip manufacturer, announced a distribution with Sekorm. It was established in 2014 and engaged in the R&D and production of highly integrated DC-DC power management chips. In 2020, Shenzhen Powlicon launched its first high-power USB PD fast charging source Chip PL5501, a synchronous four-switch unidirectional buck-boost controller, covering an input voltage of 3.6V~32V (maximum is 36V), continuous load Current up to 20A, supporting a variety of buck-boost applications.
Shenzhen Powlicon authorized Sekorm to represent its full range of products, including DC-DC buck converters, DC-DC boost converters, DC-DC buck-boost converters, all-in-one power management system chips, current limit switches, etc. The input voltage range of DC-DC buck converters covers 4.5-100V, 0.6-20A continuous and stable load current output; the input and output voltage range of high-power boost DC-DC are 2.7V to 20V and 4.5V to 20V; buck-boost DC-DC built-in Low power consumption 5V/55mA LDO output, PWM dynamically adjusts input, output voltage and current, the maximum power can reach 200W.
Products, data manuals, selection guides, and other technical materials of Shenzhen Powlicon have all been launched on the platform. Users can directly search for relevant information about Shenzhen Powlicon.
Recommend
This document is provided by Sekorm Platform for VIP exclusive service. The copyright is owned by Sekorm. Without authorization, any medias, websites or individual are not allowed to reprint. When authorizing the reprint, the link of www.sekorm.com must be indicated.