Nicomatic, a suppiler of connection solutions in extreme environments, has passed Aerospace EN9100: 2016 certification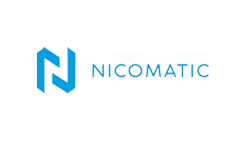 Nicomatic is an enterprise from France that develops and designs connector products. In the face of various harsh environments, Nicomatic can provide products that have passed ISO9001:2015 and EN9100:2016 certification in the aerospace field. For example, its AMM series of high-performance micro-connectors, with a 1.0 mm pitch, can carry currents up to 4.8A, can withstand 15 gravitational acceleration vibrations per second and 150 gravitational acceleration shocks per second, and the operating temperature range covers -65°C. ~200℃, the processing cycle exceeds 1000 times,suitable for applications that have strict restrictions on the volume of the device in extreme environments.
Recently, Nicomatic authorized Sekorm to represent its full line of products, including high-performance micro-connectors, flexible circuit and PCB connectors, I/O connectors, FFC cables and jumpers, metal shrapnels and components.Main products are 2.0mm pitch CMM connectors, CRIMPFLEX connectors and cables, PCB connectors, DOME shrapnel, etc. are Nicomatic's which are widely used in aerospace, shipbuilding, railway, communications and industrial control equipment and other fields.
Recommend
This document is provided by Sekorm Platform for VIP exclusive service. The copyright is owned by Sekorm. Without authorization, any medias, websites or individual are not allowed to reprint. When authorizing the reprint, the link of www.sekorm.com must be indicated.