WAGO, the Global Leader in Spring Clamp Connection Technology, Signed an Authorized Distributor Agreement with Sekorm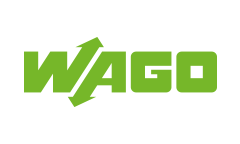 WAGO is the pioneer and leader of spring-clamp connection technology. It is committed to creating rail-mounted terminal blocks and printed circuit board connectors with spring-clamp connection technology as the core, industrial connectors, industrial interface modules and distributed automation control components and software. Sekorm is an official authorized first-level distributor of WAGO, acting as an distributor of WAGO's terminal blocks, automation control technology products, industrial interface modules, etc. Users can query and obtain the latest products, the official database and technical information from WAGO, and purchase the latest products of WAGO at a lower price than the industry and enjoy the guarantee of supply.
Recommend
This document is provided by Sekorm Platform for VIP exclusive service. The copyright is owned by Sekorm. Without authorization, any medias, websites or individual are not allowed to reprint. When authorizing the reprint, the link of www.sekorm.com must be indicated.