South Hongming and Sekorm Announced a Distribution Agreement That Brings High Quality Varistors, SMD Ceramic Capacitors and More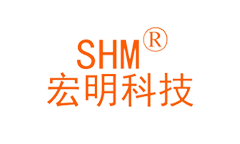 South Hongming(南方宏明), the supplier of ceramic capacitor in China, signed a distribution agreement with Sekorm on December 1, 2021. It authorized Sekorm to represent SMD varistors, SMD ceramic capacitors and power NTC thermistors, and other products.
SHM is one of the largest manufacturers of safety components in China. Its products with a low defect rates have passed the quality system certification of China's military products and the certification of the United States, Germany, Switzerland, and other countries. The operating temperature range of DCM Medium voltage porcelain capacitor of SHM is – 25℃ to 85℃, the rated voltage is 250VDC or 500VDC, its withstand voltage can reach 2.5 times the rated voltage, and the insulation resistance is greater than 10000 Ω when tested under the rated voltage. In addition, the no power resistance value of the power NTC thermistor is 0.7 Ω to 400 Ω, the maximum steady state current is 0.3A to 30A. Its power is large, the ability to suppress surge current is strong, the material parameter is large, with small residual resistance, and the working temperature range is - 40℃ to 200 ℃. Relevant products, selection guides, applications, and solutions of SHM have been launched on the Sekorm platform. Free samples and relevant technical materials can be obtained by online application.
Recommend
This document is provided by Sekorm Platform for VIP exclusive service. The copyright is owned by Sekorm. Without authorization, any medias, websites or individual are not allowed to reprint. When authorizing the reprint, the link of www.sekorm.com must be indicated.