New Littelfuse High-Surge-Rating TVS Diodes SMTOAK2 50% Smaller than Other Surface-Mounted Solutions
2022-11-04
Littelfuse News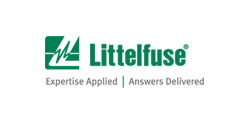 CHICAGO, November 1, 2022 — Littelfuse, an industrial technology manufacturing company empowering a sustainable, connected, and safer world, announced the new SMTOAK2 TVS Diode Series. Many of today's high-power, high-surge-rating TVS diodes are only available in axial leaded packages. The compact, 2 kA 8/20μs rated, surface-mount package SMTOAK2 TVS Diode Series allows electronics designers to achieve a more robust transient voltage, overvoltage protection, and lightning protection system while using less printed circuit board (PCB) space.
The SMTOAK2 TVS Diode Series is ideal for high-power-density applications that require robust protection in a small footprint, including:
●ICT, Medical, and Industrial DC power supplies;
●high-power DC bus protection;
●DC power supplies used in exposed and harsh environments;
●power over ethernet (PoE) ports;
●small cell, micro cell, remote radio units (RRU), baseband units (BBU); and
●high-power density SiC and GAN-based DC/DC converters/power supplies.
"Global trends and regulatory requirements for higher efficiency power supplies, high-current, and high-speed MOSFET/IGBT designs are increasingly in demand," said Ben Huang, Senior Product Marketing Manager, at Littelfuse. "These fast-switching designs need protection against inductive kickback. By using the high-power SMTOAK2 TVS Diode Series, designers can achieve high reliability and robustness while reducing the required board space and assembly time."
The SMTOAK2 TVS Diode Series offers these key benefits:

●Protects high-cost, high-current, high-speed MOSFET/IGBT circuits against inductive kicks with low-clamping voltage and high-surge rating.
●Enables designers to achieve robust circuit protection with less PCB space via a modified, compact SMTO-263 surface-mount package 50% smaller than SMTO-218 surface-mounted solutions.
●Compatible with automated PCB assembly processes reducing costs while saving time.
Availability
The SMTOAK2 TVS Diode Series are available in tape and reel format in quantities of 500. Place ample requests through authorized Littelfuse distributors worldwide. For a listing of Littelfuse distributors, please visit Littelfuse.com.
Recommend
This document is provided by Sekorm Platform for VIP exclusive service. The copyright is owned by Sekorm. Without authorization, any medias, websites or individual are not allowed to reprint. When authorizing the reprint, the link of www.sekorm.com must be indicated.