Sekorm Becomes Authorized Distributor for Top 3 Connector Manufacturers, Phoenix Contact, WAGO & Weidmueller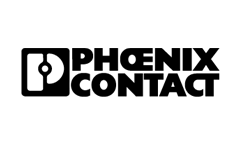 Dec 2020, Phoenix Contact, an innovative market leader of industrial connection technology, has officially authorized Sekorm as its full-line distributor to sell its 60,000+ products including modular terminal blocks, printed circuit board connectors, industrial connectors, electric vehicle charging connectors, modular electrical interface products, lightning protection and surge protectors, industrial automation control systems and software.

The head of Phoenix Contact China mentioned: "Our cooperation with Sekorm is mainly to promote our products to a wider market via this platform so that more R&D engineers can get access to our information and services more quickly and conveniently. At the same time, it accelerates the layout of digital industry and intelligent manufacturing. In addition, Sekorm professional technical team and the whole process service from project research and development to mass production are also important factors for cooperation."

With the cooperation of Phoenix, the world's top three electronic connection technology brands, Phoenix Contact, WAGO, Weidmueller, have all settled on the Sekorm e-Service platform.

Recommend
This document is provided by Sekorm Platform for VIP exclusive service. The copyright is owned by Sekorm. Without authorization, any medias, websites or individual are not allowed to reprint. When authorizing the reprint, the link of www.sekorm.com must be indicated.