More than 150 Electromechanical Components Brands Cooperate with Sekorm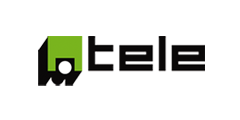 As of October 31, 2022, SEKORM is an authorized distributor of 150 electromechanical components brands.
The products Cover IO, rail terminal, industrial computer, PLC, HMI, circuit breaker, switching power supply, relay, sensor module, encoder, motor, servo, frequency converter, adapter, coupler, protocol converter, industrial computer, industrial gateway, Industrial routers, switches, photoelectric converters, cooling fans, indicator lights, and other subdivided electromechanical components, and meet the diverse procurement needs of enterprises and engineers.
In recent years, as the leading hardware innovation R&D service platform, Sekorm has been favored by many well-known manufacturers because of its good supply guarantee.
In 2022, Sekorm was a distributor of high-quality timing/monitoring/protection relay manufacturer - TELE, global module/router/connectivity IoT solution leader - Sierra Wireless, Europe's largest capacitor/filter manufacturers-ISKRA, and Zhongda Leader, a core component supplier specializing in intelligent/automation equipment.
At the same time, Sekorm also acts as an online distributor for PhoenixContact, Nidec, TE, WAGO, Littelfuse, Taoglas, Laird, ROSENBERGER, Weidmueller, ZETTLER, AAVID, Shindengen, KYOCERA, Eaton Bussmann, Trelleborg, Maxell, BANDO, ODU, Delta, SUNLORD, RiTdisplay, CJT, WiseChip, etc. With diversified brands, we can realize the selection of different brand parts of the same category.
It is worth mentioning that, in addition to providing users with a rich product line of electromechanical components, Sekorm can also provide users with professional technical data.
Recommend
This document is provided by Sekorm Platform for VIP exclusive service. The copyright is owned by Sekorm. Without authorization, any medias, websites or individual are not allowed to reprint. When authorizing the reprint, the link of www.sekorm.com must be indicated.