Eaton Joined Hands with Sekorm-Semiconductors Catalog Distributor China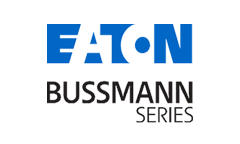 We are happy to announce that Eaton Bussmann have entered into a distribution agreement for Sekorm to distribute inductor, fuse, TVS tube, super capacitor, power module, etc in June. Eaton, founded in 1911, is a leader in power product solutions such as electrical and hydraulic power products in the global market. This agreement will enable Sekorm to broaden the choices for inductors, capacitors, and circuit protection, helping companies do business more sustainably.
Sekorm has an outstanding reputation for being an electronic parts catalog distributor in China. Welcome to contact us for cooperation.
Recommend
This document is provided by Sekorm Platform for VIP exclusive service. The copyright is owned by Sekorm. Without authorization, any medias, websites or individual are not allowed to reprint. When authorizing the reprint, the link of www.sekorm.com must be indicated.