Eaton Bussmann Signs an Authorized Distribution Agreement with Sekorm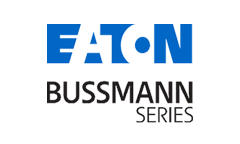 Eaton Bussmann focuses on circuit protection solutions with more than 75,000 products. It is the only company that provides a complete set of circuit protection products and solutions for power and electronics. It is also the most widely used fuse manufacturer in the world.

Eaton Basman's main products include electrical power fuses, electronic circuit boards and small fuses, fuse boxes, fuse holders and disconnect switches, semiconductor fuses, medium and high voltage fuses, high-speed fuses, communication protection, international industry standard fuses, fuse accessories, displays, tools, fuse technology, power output components, super capacitors, junction boxes, automotive fuse appliances, etc.
Eaton Bussmann signed an authorized distribution agreement with Sekorm, authorizing it to distribute the full range of products.
Recommend
This document is provided by Sekorm Platform for VIP exclusive service. The copyright is owned by Sekorm. Without authorization, any medias, websites or individual are not allowed to reprint. When authorizing the reprint, the link of www.sekorm.com must be indicated.