Customer Service Team of Sekorm Provides Quick Response with Quotation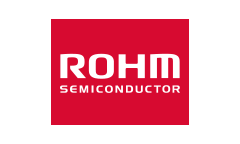 Affected by factors such as demand, supply, inventory, and price, the electronICs industry presents certain cyclical characteristics, and the impact is reflected in supply chain problems such as supply-demand imbalance, price fluctuations, and shortage of some core supply sources. How to ensure the reasonable cost, adequacy and stability of electronic components procurement in large quantities has become a supply chain problem for Hard & Core Technology companies.
In order to better solve the supply chain problems of Hard & Core Technology technology companies and provide continuous and stable component supply services, SEKORM Advanced Technology (Shenzhen) Co., Ltd (hereinafter referred to as "Sekorm ") has been deeply involved in the electronics industry since its establishment in 1993, has a history of nearly 30 years as of February 2023, and has served more than 20,000 Hard & Core Technology companies, including CRRC, DJI, CATL, BYD, ZTE, Hikvision, Dahua, TCL, Well-known enterprises such as Chery, Gree, Hisense, Jieshun Technology, Midea, H3C, Orbi Zhongguang, Shenghong Electric, Hopewind Electric, and Hesai Technology.
With the order-of-magnitude growth of service customers, the brand scale of its authorized agents is also expanding. As of February 2023, it has obtained more than 600 authorized agents of electronic component brands, including global technology leaders such as ROHM, Renesas, Fujitsu, Melexis, Littelfuse and EPSON, as well as domestic technology leaders such as SUNLORD, SGMICRO, GOODIX and HED.
In addition to the safe and stable supply capacity, it is also continuously enriching the product line category, gradually developing from the initial IC category to ICs, discrete components, resistance-capacity sensors, electromechanical components, electronic materials, instruments and other categories, forming a multi-brand And a full-category product matrix, which can meet the procurement needs of large-scale electronic components of Hard & Core Technology companies in one stop.
The continuously growing demand for components procurement of Hard & Core Technology technology companies has made Sekorm have a closer cooperation relationship with the original factory, and the agency level is high. In the case of market shortages and long delivery times, it can obtain the best delivery time and coordinate the principle. The factory gives priority to shipments, providing a safe and stable supply chain guarantee for Hard & Core Technology companies.
It is worth mentioning that the particularity of the electronics industry represented by semiconductors requires distributors to bear the difference between upstream and downstream accounts, and to make supply schedules for upstream and downstream. With its strong financial strength and strong system management capabilities and systems, Sekorm can provide electronic components supply services with controllable costs and matching technical requirements for Hard & Core Technology companies.
Years of industry experience and the continuous construction of comprehensive service capabilities have enabled Sekorm to have strong competitiveness in large-volume procurement and supply. In the future, it will continue to expand the diversity of agent brands and the richness of products. Provide safe and stable bulk procurement services for Hard & Core Technology companies.
Recommend
This document is provided by Sekorm Platform for VIP exclusive service. The copyright is owned by Sekorm. Without authorization, any medias, websites or individual are not allowed to reprint. When authorizing the reprint, the link of www.sekorm.com must be indicated.