Bringing Ceramic Patch Antenna, IOT Communication Antenna and More, Shenzhen Ares Technology (ARS) and Sekorm Announced a Distribution Agreement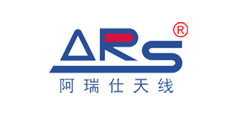 ARS(阿瑞仕), which has passed the national high-tech certification, has a quality management system certified by the German DEKRA certification authority and is the first microwave darkroom in Shenzhen China that can directly test millimeter wave antennas. The ten octaves passive antenna test system provides the design and test guarantee for the millimeter wave antenna design of 5G and the antenna design of the millimeter wave radar front-end. The production of its ceramic antenna can reach 2000K per month. It has announced a partnership with Amphenol, Aerospace Institute, Institute of Microelectronics of Chinese Academy of Sciences, etc.
As a manufacturer focusing on satellite positioning, navigation, and 5G millimeter wave antenna, ARS teamed up with Sekorm on February 22, 2022, and authorized Skeorm to distribute its ceramic patch antenna, satellite communication antenna, satellite navigation antenna, time service antenna, 5G antenna, IOT communication antenna, and other products. Welcome to shop the latest products and enjoy a supply guarantee.
Recommend
This document is provided by Sekorm Platform for VIP exclusive service. The copyright is owned by Sekorm. Without authorization, any medias, websites or individual are not allowed to reprint. When authorizing the reprint, the link of www.sekorm.com must be indicated.