Firecomms Signed a Distributor Agreement with Sekorm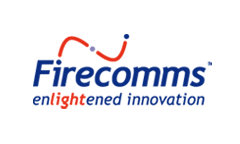 Firecomms is a global leader in providing optical fiber and optical transceiver solutions. Firecomms has the world's leading efficient RCLED technology, 10G media free transmission technology, and core technology of efficient Gigabit Ethernet core devices based on plastic optical fiber. It has many patents in the European Union, the United States and China.
Sekorm is an official authorized first-level distributor of Firecomms, and is authorized to act as an distributor for the full range of its products, such as optical modules, optical fiber transceivers, integrated transceiver modules, etc. Users can directly search product information and enjoy genuine product guarantee and supply guarantee.
Recommend
This document is provided by Sekorm Platform for VIP exclusive service. The copyright is owned by Sekorm. Without authorization, any medias, websites or individual are not allowed to reprint. When authorizing the reprint, the link of www.sekorm.com must be indicated.