Top Chinese 8/32-bit MCU Manufacturers with ARM Cortex-M0, M0+, M3, M4 and Stable Supply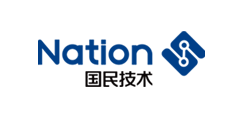 The current semiconductor shortage crisis has seriously affected the entire industry as well as the economy and society. In the face of rising raw material prices and the continued shortage of production capacity, Sekorm has joined Civil Technology, Arteli, Chipset, China Microelectronics, Fudan Microelectronics, Aerospace Shun, and other mainstream MCU manufacturers to provide stable MCU supply guarantees, help customers greatly shorten the project development and mass production time, and speed up the product launch cycle.
With a production capacity of 1 billion, Nations fully alleviates the shortage of MCU and the trouble of price increase
· The industry's most advanced 40nM process, 12-inch wafer, TSMC, Tongfu, Changdian wafer packaging and testing partner, and 1 billion production capacity.
· Cortex M4F/M0, high integration, precision mixed-signal, flexible PWM, support CAN, Ethernet, LCD, DVP video interface. National secret/AES/DES/SHA/TRNG security hardware engine, anti-tampering, anti-decryption.

CHIPSEA's cumulative shipment of domestic signal chain MCUs exceeds 2 billion, accurate measurement, stable delivery, and coping with out-of-stock problems
· Precise measurement, excellent performance, rich peripherals, extreme specifications, lean craftsmanship.
· M0 to M3 cores cover general-purpose packages such as QFN and LQFP, matching different product selections.
· CS32F030, CS32F031, and CS32F103 series models are hardware compatible, and quick batches can be achieved within one week of verification.
· Platform-based development ecology and technical support, providing online programming and online debugging.
· Industry-leading upstream supply chain management and quality control processes to ensure stable product supply.

Artery focuses on the R&D and innovation of ARM® Cortex®-M4 32-bit MCU, creating the industry's highest 288M operating performance for M4
· Strong compatibility: Sxx32 & Gx32 are pin-compatible and highly compatible with the software, one can replace multiple opportunities;
· Core upgrade: Cortex-M3 -> Cortex-M4 (DSP/FPU)3, SRAM is greatly improved and flexible configuration: up to 224KB; CPU speed is greatly improved: up to 288MHz;
· More peripherals: 8 UART, USB XTAL Less, Full-duplex I²S,CAN x 2, SDIO x 2, SPI x 4, 32-bit Timer…etc;
· Wider operating temperature: -40~105 degrees.

Cumulative shipments exceed 7 billion, focusing on hybrid SoC manufacturers, with a stable delivery time of 2-4 weeks – CMSemicon
· World-class upstream partners guarantee quality, Huahong, Huatian, and Liyang have been partners for 20 years;
· The highest frequency can run at 64MHz, provides up to 512KB of Flash space, and provides up to 12KB of SRAM options, a built-in 32Bit multiplier-divider unit, and has passed the automotive standard AEC-Q100 certification;
· Stable delivery in 2-4 weeks.

Focus on 32-bit MCU design manufacturers of ARM Cortex-M0, M3, M4, software and hardware compatibility – CETC
· Based on ARM Cortex-M0, M3, and M4 cores, eight series of products are perfectly compatible with hardware and software, enabling rapid replacement for mass production.

Ultra-low power consumption 32-bit MCU LC0/LG0 series based on ARM-Cortex M0+, the main frequency is up to 64MHz – FMSH
· Low-power 32-bit MCU, the highest frequency is up to 64MHz; ARM Cortex-M0 core, up to 64KB RAM; flexible switching of various power consumption modes, with temperature compensation RTC;
· FLASH from 64KB to 512KB; multiple complementary PWM outputs with dead zone; 2M SPS, 12bit ADC; hardware encryption engine; support for a variety of general peripheral interfaces.

ARM Cortex-M0, M0+, M3, M4, and RISC-V and other more than 300 industrial/commercial/vehicle-grade, general-purpose/dedicated/customized 32-bit MCUs——HANGSHUN
· Universal 32-bit MCU, compatible with hardware and software;
· Rich peripherals and serial ports support USB, I²C, UART, SPI, CAN, etc. The highest main frequency is 120Mhz, the maximum flash memory is 512K, it supports hardware division and square root operation, USB does not need an external crystal oscillator; ultra-low dynamic power consumption, Standby power consumption is 1.6μA;
· AEC-Q100 certified MCUs have been supplied to automakers in batches; the fastest delivery time is 4-12 weeks.

8-bit low-power general-purpose MCU RJM8L003 series, integrated 12-bit high-precision ADC, halt power consumption as low as 0.6μA – Runjet
· Hardware compatible with international brands;
· The highest frequency can reach 16MHZ;
· Ultra-low power consumption, operating current <180uA/MHz; Halt mode current 0.6μA;
· Built-in high-speed memory Flash 32KB, SRAM 4KB, industrial temperature range;
· Free samples and development board support.

Focus on 32-bit MCU R&D and design, high-reliability ESD design, and provide complete solutions in motor control, screen drive, and other fields – Synwit
· Huaxin Microtel's full range of HBM 8000V, and CDM 3000V, is the first domestic MCU brand to enter the inverter air conditioner compressor control board.
· Screen drive MCU: Cortex-M0/M4/M33, the highest frequency is 150MHz, SLCD, I8080, RGB565, RGB888, built-in 2~16MB SDRAM.
· BLDC drive MCU: Cortex-M0, 60~90MHz, complete BLDC algorithm library, supports non-inductive sine wave drive in various scenarios.
· Home appliance MCU: Cortex-M0, P2P RXXX R5F100 series, which have been shipped in large quantities to leading home appliance companies.

Focus on high-performance analog and mixed-signal chip design, provide high-precision signal chain and customized MCU – legendsemi
· Supports up to 8 channels (both single-ended & differential);
· 24-bit high-precision ADC, you can set the magnification to 1/2/4/8/16/32/64/128 (omit the op-amp required by other brands);
· Integrated LCD Driver, saving customer solution cost (integrated 4 COM, 20 SEG configuration).

R&D and design of 32-bit high-performance MCU based on ARMCortex™-M3 core, stable delivery within 1w, alleviating shortage tide - Qunxin Microelectronics
· MCU monthly production capacity of 200kk, stable delivery as short as one week, 6-inch wafer, own packaging, and testing equipment.
· QXC32F103CBT products are compatible with STM32F103CBT6; QXC8S16 are compatible with STM8S003.
· Enhanced 1T 8051 core, 16K Bytes FLASH internal high-precision 32MHz RC, multiple clock outputs.

8-bit low-power MCU cx33 series, less than 2μA static power consumption, provides customized MCU services – CXW
· The monthly production capacity of MCU reaches 50k, the delivery time is stable in 1-2 weeks, and it has its 8-inch fab and 180nm process.
· The chip can be customized according to customer needs, single MCU, sealed chip. Provides specialized chips to customers of consumer electronics and personal care electronics.
· Input overvoltage protection: ≧DC 6.2V, less than 2μA static power consumption, support battery 0V charging, motor-driven 3-in-1 digital-analog integrated 8-bit OTP I/O MCU.
Recommend
This document is provided by Sekorm Platform for VIP exclusive service. The copyright is owned by Sekorm. Without authorization, any medias, websites or individual are not allowed to reprint. When authorizing the reprint, the link of www.sekorm.com must be indicated.