Bringing Power Supply Control ICs, TVS, ESD Electrostatic Protection Device and Other Products, TECHPUBLIC Announced a Distribution with Sekorm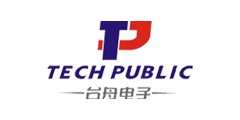 TECHPUBLIC signed a distribution with Sekorm, authorizing it to represent its products. TECHPUBLIC focuses on the development of power control ICs used in tablet computers (tablets), Smartbooks and MIDs, as well as TVS, ESD electrostatic protection, charging modules, and highly integrated products for audio power amplifiers, including ESD protection devices, transistors, MOS tubes, power supplies management, operational amplifiers, switch ICs, transistors, monitor ICs, digital-to-analog converters, Schottky, high-speed USB2.0 switches, etc.
The packaging volume of ESD products under TECHPUBLIC ranges from DFN01005 to DFN4120; there are normal capacitance, low capacitance, and ultra-low capacitance. The theoretical power value ranges from 30W-8000W. For ESD in ultra-small packages, TECHPUBLIC introduces a deep trench isolation process to reduce the isolation area while reducing the defects introduced by package scribing, and minimize the leakage of ESD products. At present, the products of TECHPUBLIC have been included in the product chain of Xiaomi and Huawei, and have long-term cooperative relations with the Institute of Microelectronics of the Chinese Academy of Sciences, Taiwan Semiconductor Manufacturing Company, and China National Petroleum Corporation.
Search TECHPUBLIC on the platform, you can quickly obtain relevant free samples information, and enjoy the authenticity guarantee and supply guarantee.
Recommend
This document is provided by Sekorm Platform for VIP exclusive service. The copyright is owned by Sekorm. Without authorization, any medias, websites or individual are not allowed to reprint. When authorizing the reprint, the link of www.sekorm.com must be indicated.