China's mobile phone antenna industry leading company SPEED signed a contract with Sekorm to enrich the product selection of mobile smart terminal antennas, car smart antennas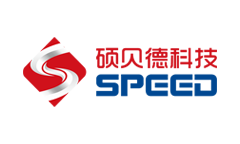 Recently, SPEED, a leading company in the domestic mobile phone antenna industry, signed a contract with Sekorm to authorize its distribution for its antenna products, including mobile smart terminal antennas and vehicle smart antennas.
Founded in 2004, SPEED is a component supplier with radio frequency technology as the core. It has mastered the latest production and manufacturing technologies such as 5G terminal antenna, 5G front end module, 5G micro / Acer station, LCP transmission line and antenna, as well as high integrated 5g antenna of multiple in one shark fin and multi coil wireless charging transmitter. Recently, SPEED has completed the technical development of millimeter-wave radar antennas and is now in the process of commercialization.
SPEED's 3G/4G/5G antennas support full frequency coverage of 600MHz-6000MHz; antenna switches and tuners can be added for frequency selection; support MIMO test conditions and various types of active tests; antenna efficiency>40%. In addition, SPEED has GPS/Beidou/high-precision positioning, as well as V2X, LTE/WIFI and other data communication antenna project design, development and mass production experience in vehicle integrated smart antennas, and can provide automotive high-bandwidth antennas.
Recommend
This document is provided by Sekorm Platform for VIP exclusive service. The copyright is owned by Sekorm. Without authorization, any medias, websites or individual are not allowed to reprint. When authorizing the reprint, the link of www.sekorm.com must be indicated.