SPEED and Sekorm Announced a Distributor Agreement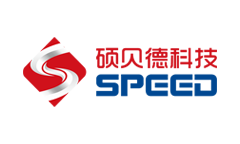 As a leading enterprise in Chinese mobile phone antenna industry, SPEED signed a distributor agreement with Sekorm, authorized Sekorm distributing its full range of products, such as smart terminal antenna, vehicle smart antenna. SPEED is a high-tech enterprise specializing in the mobile communication industry with wireless RF technology as the core. Its business covers the fields of mobile smart terminal antenna, vehicle smart antenna, wireless charging products, fingerprint and sensor modules, communication base station products, heat conduction and heat dissipation products and supporting intelligent detection fixtures and equipment. Besides, SPEED masters the latest production and manufacturing technologies of 5G terminal antenna, 5G front-end module, 5G micro / macro base station, LCP transmission line and antenna, as well as highly integrated multi-in-one shark fin 5G antenna and multi coil wireless charging transmitter. Users can directly search for product information and enjoy authenticity guarantee and supply guarantee.
Recommend
This document is provided by Sekorm Platform for VIP exclusive service. The copyright is owned by Sekorm. Without authorization, any medias, websites or individual are not allowed to reprint. When authorizing the reprint, the link of www.sekorm.com must be indicated.