IMS, a well-known brand in the global communications industry, signs an authorized agency distributor agreement with Sekorm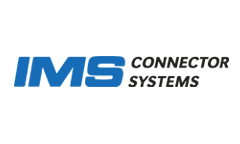 IMS, a well-known brand in the global communications industry, recently signed an authorized agency agreement with Sekorm to authorize Sekorm to distribute its all category products. IMS communications products involve full-size radio frequency coaxial connectors, cable assemblies and mobile phone components, etc., and are widely used in communications, national defense, satellites, automotive industry, test equipment and other fields.
At present, IMS communication has successively launched base station/antenna connectors, high-speed data connectors, FAKRA connectors, coaxial RF connectors, cable assemblies and other products. Its newly launched SmartMod connector can continuously measure temperature and humidity, when used in conjunction with a smartphone or tablet, it is suitable for service and error search, and it can also perform predictive maintenance on connected equipment and machines.
Recommend
This document is provided by Sekorm Platform for VIP exclusive service. The copyright is owned by Sekorm. Without authorization, any medias, websites or individual are not allowed to reprint. When authorizing the reprint, the link of www.sekorm.com must be indicated.