Dloorplf and Sekorm Announced a Distribution Agreement That Brings RF Cable Components, Adapters, Connectors and More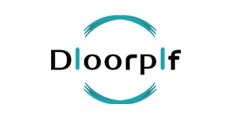 Dloorplf(德普福), a customized service provider focusing on RF and microwave signal connection products and complete RF test solutions, signed a distribution agreement with Sekorm in August 2021, and authorized Sekorm to represent its RF cable components, adapters, connectors and other products.
Dloorplf is the first customized solution provider integrating RF interconnection, automation, software, PCB design and testing in China. Its multi-channel PCB connectors and cable components have achieved the first market share in China. It can customize PCB board end precision connector and provide simulation of connector and PCB SI. RF bundled connectors have independent intellectual property rights, which avoid foreign patent barriers, and can be compatible with Rosenberger, CARLISLE, Ardent and other foreign products without changing PCB stack and layout size. The amplitude is stable, and the phase difference of multi-channel cables can be controlled within 1ps. The frequency range of RF cable assembly products covers DC ~ 110ghz, with a wide range of applications, low loss to 1dB, small standing wave, high transmission efficiency, more stable communication system. The service life of the products is up to 500 times, which is economic and durable. Besides, they are suitable for high and low temperature and other environments.
The relevant information of Dloorplf has been launched on the platform. You can query the latest products and technical information of Dloorplf and the official database, shop the latest products and enjoy supply guarantee.
Recommend
This document is provided by Sekorm Platform for VIP exclusive service. The copyright is owned by Sekorm. Without authorization, any medias, websites or individual are not allowed to reprint. When authorizing the reprint, the link of www.sekorm.com must be indicated.