The Film Capacitors Supplier Shenzhen CRC New Energy Announced a Distribution Agreement with Sekorm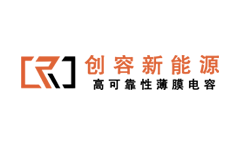 Shenzhen CRC New Energy is a supplier with 20 years of experience producing film capacitors. It announced a distribution agreement with Sekorm that brings automotive capacitors, resonant capacitors, AC filter capacitors, IGBT absorption capacitors, metalized polyester film capacitors, etc.
The capacitance value of automotive capacitors can reach 1000µF, and the high voltage resistance is 3000V. The products are designed with a safety film with good self-healing characteristics. They are widely used in DC-Link DC filter circuits, new energy vehicles, and hybrid vehicles. In addition, the metalized polyester film capacitors adopt metalized polyester film and have a non-inductive winding structure with a product duration of 100,000h. They can be used for capacitor step-down circuits in series with power supply, DC isolation, bypass and coupling of DC and VHF signals, and DC filtering of intermediate circuits such as switching power supply, electronic ballasts, and frequency converters.
Products and technical information of Shenzhen CRC New Energy have been launched on the platform. Welcome to shop and enjoy the supply guarantee.
Recommend
This document is provided by Sekorm Platform for VIP exclusive service. The copyright is owned by Sekorm. Without authorization, any medias, websites or individual are not allowed to reprint. When authorizing the reprint, the link of www.sekorm.com must be indicated.