Huafeng Smiths Interconnect lays out the high-end connector market and practices international standards Made in China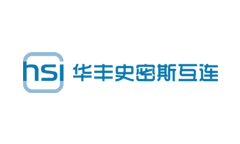 Huafeng Smiths Interconnect is a joint venture company funded by Smiths Interconnect, the world's leading connector and microwave component manufacturer, and Sichuan Huafeng, a top 100 electronic component company in China. It provides high-reliability and high-performance connectors and interconnection product application solutions for commercial aerospace and railway markets.
As a joint venture, Huafeng Smiths Interconnect has introduced connector technology of Smiths Interconnect and advanced global production standards. Facing the railway industry market, it designs and produces customized products in strict compliance with International Railway Industry Standard. At present, Huafeng Smith has launched a variety of products such as radio frequency loads, cables, and connectors. The materials used in the aerospace Lab-Flex Q series meet degassing requirements of NASA/ESA; the Lab-Flex S series of RF cable assemblies use stranded central conductors, which are suitable for flexure applications; the Lab-Flex T series with characteristics of low loss and high frequency are tested through a much wider temperature range experience only 600ppm delta from -40° C to +85° C. In addition, connector product categories of Huafeng Smiths include circular connectors, rectangular connectors, heavy-duty connectors, PCB connectors, and high copper connectors.
In January, Huafeng Smiths Interconnect signed an authorized distribution agreement with Sekorm, authorizing it to distribute of its RF loads, cables, connectors and other products. Huafeng Smiths Interconnect is successively launching its products and information on the platform. Users can directly search for product information and enjoy authenticity guarantee and supply guarantee.
Recommend
This document is provided by Sekorm Platform for VIP exclusive service. The copyright is owned by Sekorm. Without authorization, any medias, websites or individual are not allowed to reprint. When authorizing the reprint, the link of www.sekorm.com must be indicated.