World Battery Giant-Maxell Signed an Authorized Distributor Agreement with Sekorm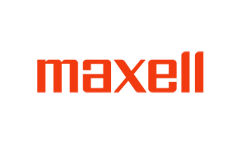 Maxell is a subsidiary of Hitachi Group, a global top 500 integrated multinational group. It is not only the first enterprise in Japan to develop and produce alkaline batteries, floppy disks and other products, but also provides power equipment for a variety of emerging products. Maxell occupies an absolutely dominant position in the micro battery market. Maxell's battery manufacturing technology is the world's leading, with great safety and reliability.
Sekorm is an official authorized distributor, acting as a distributor for its full range of products, such as Lithium ion rechargeable battery, button rechargeable lithium battery, silver oxide battery and primary lithium battery alkaline battery. Users can directly search product information and enjoy genuine product guarantee and supply guarantee.
Recommend
This document is provided by Sekorm Platform for VIP exclusive service. The copyright is owned by Sekorm. Without authorization, any medias, websites or individual are not allowed to reprint. When authorizing the reprint, the link of www.sekorm.com must be indicated.