ISA and Sekorm Announced a Distribution Agreement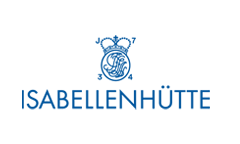 As the world's advanced manufacturer of precision micro resistance resistors, ISA signed a distributor agreement with Sekorm and officially settled in Sekorm. ISA, founded in 1482 and headquartered in Germany, has long provided products and technical support to Bosch, Hella, Continental and other world-famous customers. ISA mainly provides precision power, alloy, current sensors and voltage sensors, which are widely used in automobile, new energy, robot automation, power supply and power grid, aviation, military industry, measurement, medical, etc.
Users can directly search for product information and enjoy authenticity guarantee and supply guarantee.
Recommend
This document is provided by Sekorm Platform for VIP exclusive service. The copyright is owned by Sekorm. Without authorization, any medias, websites or individual are not allowed to reprint. When authorizing the reprint, the link of www.sekorm.com must be indicated.