Shenzhen TPHI, a Supplier of Thermal Material Development and Testing, Announced a Distribution Agreement with Sekorm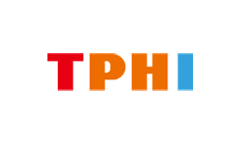 Shenzhen TPHI and Sekorm signed a distribution agreement, authorizing Sekorm to represent its products on April 1, 2022, such as heat-conductive gaskets, heat-conductive gel, heat-conductive silicone grease, and heat-conductive potting adhesive.
Shenzhen TPHI is a company focusing on the development and testing of new materials related to "heat". Its core team is composed of senior materials experts, famous artificial intelligence experts, and managers with successful experience in the business field. It has developed interface heat conduction materials with high heat conductivity, low heat resistance, and various excellent properties, which are widely used in the new energy industry, medical, 5G communication, consumer electronics, and other fields.
Thermal design is one of the key points in the design of electronic equipment. The heat generated in the operation of electronic equipment will directly affect the performance and reliability of electronic products. The higher the reliability of thermally conductive materials, the longer the service life of electronic equipment, which can improve the user experience.
Gel-80s, the star product of Shenzhen TPHI, is mainly used to solve the thermal management problem of electronic equipment. Tests show that the reliability of electronic components will decrease by 10% every 2℃ increase in temperature; The service life at 50℃ is only one-sixth of that at 25 ℃. Gel-80s can effectively reduce the temperature by 2 to 6℃. The extrusion rate is 2 to 3 times that of the current imported brands. It shows low contact thermal resistance, good electrical insulation characteristics, and good heat dissipation performance.
The latest products of Shenzhen TPHI have been launched on Sekorm. Search for Shenzhen TPHI to obtain product technical information, and you can also apply for free samples.
In recent years, Sekorm has continued to expand the scale of high-quality suppliers. At present, more than 500 domestic and foreign factories have authorized it as a distributor. In the field of electronic materials, the platform has been launched to Parker Chomerics, Rogers, Aavid, Laird, and many other manufacturers, and the electronic materials category has fully covered thermal management materials, electromagnetic shielding materials, protective materials or magnetic materials, plates, etc.
Recommend
This document is provided by Sekorm Platform for VIP exclusive service. The copyright is owned by Sekorm. Without authorization, any medias, websites or individual are not allowed to reprint. When authorizing the reprint, the link of www.sekorm.com must be indicated.