Ricoh and Sekorm Announced a Distributor Agreement that Brings High-quality Power Management Products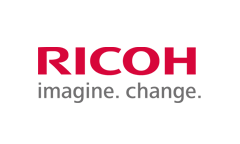 As an excellent distributor of electronic components, Sekorm welcomed a new partner- Ricoh. Ricoh is a wholly-owned subsidiary of Ricoh Group, one of the world's top 500 companies, providing high-performance and highly reliable products that are highly recognized by the market.
Ricoh is committed to the development and production of various high-precision integrated power management ICs, lithium battery protection ICs, real-time clock chips and other semiconductor devices. The products are recognized and trusted by the industry and are widely used in industrial four-meters, industrial automation, security, power tools, automotive electronics, smart phones, personal computers, household appliances, etc.
Recommend
This document is provided by Sekorm Platform for VIP exclusive service. The copyright is owned by Sekorm. Without authorization, any medias, websites or individual are not allowed to reprint. When authorizing the reprint, the link of www.sekorm.com must be indicated.