Goodix, the Most Widely Used Biometric Solution Provider in The Android Camp, Signed an Authorized Distributor Agreement with Sekorm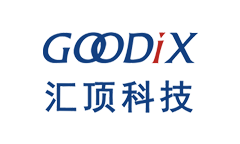 Goodix is a total application solution provider based on chip design and software development. It is also the most widely used biometric solution provider in the Android camp. At present, it mainly provides leading semiconductor software and hardware solutions for smart terminals, Internet of Things and automotive electronics.
As an official authorized first-level distributor of Goodix, Sekorm distributes low-power Bluetooth, ear detection and touch chip, health sensors and so on. Users can directly search for product information, enjoying authenticity guarantee and supply guarantee.
Recommend
This document is provided by Sekorm Platform for VIP exclusive service. The copyright is owned by Sekorm. Without authorization, any medias, websites or individual are not allowed to reprint. When authorizing the reprint, the link of www.sekorm.com must be indicated.