VTran Tech Announced a Distribution with Sekorm, Bringing Industrial Magnetic Sensor, MEMS Motion Sensor and Other Products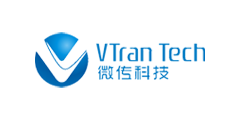 Sekorm signed a Distribution with VTran Tech on May 1st, 2022, which authorized Sekorm to represent its three-axis geomagnetic sensors, magnetic switches, and other products.
VTran Tech is a sensor and Internet of Things solution provider integrating self-developed chips, modules, and systems. It has developed a lot of magnetic sensor chips developed using AMR technology, which has been widely used in intelligent traffic control, intelligent parking, flight control, industry, and other fields.
In recent years, with the gradual development and maturity of magnetoresistive technology, more and more products begin to use AMR sensors based on magnetoresistive technology. In terms of the strength and direction of the sensing magnetic field, AMR sensors use the anisotropic magnetoresistance effect, which is more sensitive than the traditional Hall effect sensor. In terms of important parameters, the magnetic field resolution of AMR sensors can reach 0.0001Oe, the sensitivity can reach 1mV/V/Oe, and the angle resolution is less than 0.01°. The products can sense the change of a weak magnetic field within the range of a geomagnetic field, so they are applied in the environment where the magnetic field needs to be measured accurately.
However, AMR technology has high industry barriers. Its sensor market has been monopolized by big beasts in the field for a long time, and domestic AMR sensor products account for a relatively small proportion. In this case, Dr. Wan Hong founded VTran Tech, an internationally renowned magnetic sensor expert and a scientist of the national science and technology major project "CMOS MEMS intelligent sensor". He has built an AMR sensor and chip design team. Most of the members come from world-famous companies and are one of the few teams that master the full-line technology of magnetic sensors in China.
VTran Tech has introduced a lot of independently developed industrial magnetic sensor products using AMR technology, making up for the vacancy in the field of domestic high-end AMR sensors. For example, the VCM series of three-axis geomagnetic sensors was developed with AMR technology. Among them, VCM1195L low-power three-axis magnetic sensors can achieve a resolution of 1 milligauss field, and the standby current is as low as 3μA. They are suitable for occasions with high requirements for precision and power consumption. This kind of geomagnetic sensor chip has been widely used in the vehicle inspection industry and occupies more than 90% of the market share. The response frequency of another switch position detection sensor product reaches 4KHz, and the current power consumption is as low as 0.3μA. It can replace similar products from Europe, America, Japan, and other countries.
VTran Tech said that Sekorm has accumulated profound market applications in industry, automobile, consumption, and other fields, and its strong market promotion ability can help the company bring magnetic sensors and MEMS motion sensor products to more users in different fields.
Sekorm said that the AMR sensors of VTran Tech have the characteristics of high sensitivity and high angle accuracy, they have obvious advantages in angle measurement, position sensing, and speed measurement, which can bring more choices to the hardware R&D engineers of the platform.
At present, the latest products of VTran Tech have been launched on Sekorm. Search for " VTran Tech " on the platform, you can obtain official samples and technical information for free, and enjoy the guarantee of authentic products and supply guarantees.
In addition to distributing goods as an agent of the original factory, Sekorm is committed to providing hardware R&D engineers with new one-stop solutions for R&D, production, and procurement, including free R&D resources such as new product webinars, optimal design schemes, intelligent BOM distribution, open laboratories, and hundreds of technical experts to answer questions online, which help hardware R&D engineers solve various difficulties encountered in R&D projects. At the same time, there are more than 500 domestic and foreign factories authorized by the company, which can provide a stable supply chain and ensure the mass production of R&D products.
Recommend
This document is provided by Sekorm Platform for VIP exclusive service. The copyright is owned by Sekorm. Without authorization, any medias, websites or individual are not allowed to reprint. When authorizing the reprint, the link of www.sekorm.com must be indicated.