Electronics Mall of Sekorm Provides More Than 150,000 SKUs, Covering ICs, Motors, Instruments, Electronic Components, and Electronic Materials for Enterprises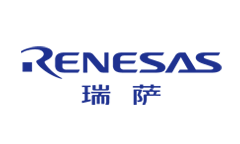 Due to the advantages of the high transparency of product price and getting information easily, e-commerce platforms for electronic components have gradually become an important way to purchase components in the electronICs industry.
As an early electronic component distributor in China, SEKORM has won the recognition and trust of more than 20,000 downstream end customers with its efficient, fast, and stable procurement services since its launch in 2016.
It is understood that the Sekorm e-commerce platform not only provides services such as small-quantity quick purchase and online transactions, creating a small-batch and multi-frequency trading platform for online components; it also provides global electronic component buyers and suppliers with comprehensive services such as a request for quote and futures ordering, which can meet the enterprise procurement needs of end customers.
Specifically, the Sekorm e-commerce platform has authorized more than 650 original manufacturers at home and abroad, including Renesas, Silicon Labs, TE Connectivity, ROHM, Nidec, PhoenixContact, SUNLORD, GOODIX, Yangjie, etc. What's more, provides ICs, discrete components, resistance-capacitance sensors, electromechanical components, electronic materials, instruments, and other electronic components procurement services.
According to the commonly used electronic components requirements of the enterprise, the Sekorm e-commerce platform has millions of electronic components in stock, which can quickly meet the engineers' research and development samples and small batch procurement needs; and in the mass production stage, rich authorized agent brands + category resources, it will also meet the enterprises' procurement needs of end customers with high quality and provide safe and stable supply chain services.
In the future, Sekorm Electronics Mall will continue to enrich brand + category resources, providing enterprises in the electronics industry with high stability, high security, and more superiority with supply chain services.
Recommend
This document is provided by Sekorm Platform for VIP exclusive service. The copyright is owned by Sekorm. Without authorization, any medias, websites or individual are not allowed to reprint. When authorizing the reprint, the link of www.sekorm.com must be indicated.