As an Authorized Distributor of 1000 Top Brands, Sekorm Covers ICs, Motors, Instruments, Discrete Components, Electronic Materials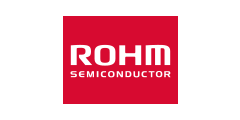 Among the various modes of electronic component distribution, authorized distribution has become the most competitive mode in the electronic component distribution industry by virtue of its advantages in price, category, demand docking, supply stability and speed. Under such circumstances, obtaining more authorized distribution qualifications from original manufacturers, especially international head manufacturers, has become one of the key core competitive advantages of distributors.
With nearly 30 years of profound distribution service experience, SEKORM Advanced Technology (Shenzhen) Co., Ltd. (hereinafter referred to as "Sekorm ") has obtained more than 800 authorized agent original factories, providing stable components for the electronics industry supply guarantee helps hardware engineers efficiently realize product innovation of R&D.
In terms of brand selection, Sekorm has signed authorized agency agreements with global technology leaders such as ROHM, Renesas, Fujitsu, Melexis, Littelfuse, and EPSON, as well as technology leaders such as SUNLORD, SGMICRO, GOODIX, and HED. The diversity of agent brands can meet the diversified purchasing needs of engineers.
In terms of categories, the categories involve integrated circuits, discrete components, resistance-capacitance sensors, electromechanical components, electronic materials, instruments, etc. Engineers in the electronics industry can purchase all the products they need for research and development in one step, greatly saving their procurement period and efficiency.
In addition to stable supply chain services, Sekorm 's e-commerce platform, a leading hardware innovation R&D service platform, also provides free FAE technical support, experimental sites, testing equipment, and other R&D services and equipment for engineers in the electronics industry, responding quickly and solving hard problems. The selection, testing, processing, programming, software, and other problems encountered in the process of enterprise research and development.
A solid supply chain guarantees the mass production of products, and full-chain R&D services can greatly shorten the product R&D time of hard-start companies. In the future, Sekorm will continue to expand the brands and categories of components required by the electronics industry, improve the ability to serve customers and provide better supply chain and R&D services for hardcrack companies and engineers.
Recommend
This document is provided by Sekorm Platform for VIP exclusive service. The copyright is owned by Sekorm. Without authorization, any medias, websites or individual are not allowed to reprint. When authorizing the reprint, the link of www.sekorm.com must be indicated.