Sekorm Became an Authorized Distributor of Rogers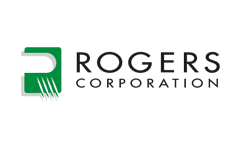 Rogers is a global leader in engineered materials to power, protect and connect our world. As one of the oldest listed companies in USA, Rogers has a fine tradition of innovation and working with customers to solve problems. From 1832 as a cardboard manufacturer to the present, Rogers has developed into the world's leading supplier of special materials, covering many high-tech equipment and systems. Sekorm is an official authorized distributor of Rogers, acting as a distributor of Rogers' plates.
Rogers is successively launching its products and information on the platform. Users can directly search for product information and enjoy authenticity guarantee and supply guarantee.
Recommend
This document is provided by Sekorm Platform for VIP exclusive service. The copyright is owned by Sekorm. Without authorization, any medias, websites or individual are not allowed to reprint. When authorizing the reprint, the link of www.sekorm.com must be indicated.