The world's top suppliers of connectors and structural parts: PhoenixContact, TE Connectivity, Weidmueller, etc.
Sekorm is the distributor of 33 global connector and structural parts suppliers including PhoenixContact, TE Connectivity, Weidmueller, WAGO, PRECI-DIP, Rosenberger, etc., providing products including connectors, terminals, switches, relays and other products of all categories. Many suppliers have complete mass production lines to jointly guarantee product supply.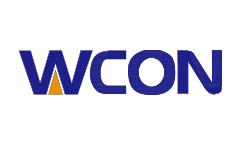 WCON was established in 1999 and is a professional connector manufacturer in Dongguan. It has more than 70 sets of various testing equipment. The company's laboratory is a witness laboratory authorized by UL, and its factory has passed ISO14001/QC080000/IATF16949/Deng Bai The product series have obtained UL/CUL safety certification and comply with EU RoHS/REACH environmental protection requirements.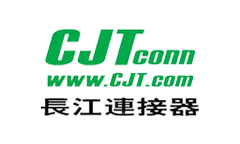 Founded in 1998, Changjiang Connector is a leading domestic professional electronic connector manufacturer integrating mold development, production and sales. The product line includes wire-to-board connectors, wire-to-wire connectors, board-to-board connectors, wire harness processing and connector design, mold development and manufacturing. A complete set of product internal connection system solutions with spacing from 0.5mm to 21.2mm, current from 0.5A to 50A, and voltage up to 3KV (upper limit). Changjiang connectors can be compatible with imported brand connectors from Europe, the United States, and Japan. There are more than 200,000 compatible models. The products have passed UL, cUL, TUV, IATF16949 certification. The company's cooperative customers include Bosch, Emerson, GE, Gilbarco, Panasonic, Huawei, ZTE, Sugon, Zhongke Controllable, Fiberhome, DJI and other well-known companies.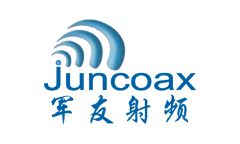 Founded in Shanghai in 2012, JunCoax is a high-tech enterprise specializing in the R&D and production of RF/microwave/millimeter wave cables and cable assemblies. JunCoax, as a 100% purely domestically-made phase-stable microwave cable manufacturer with military quality, has mastered a number of key core processes in the low-density PTFE microporous film wrapping process and vertical silver tape winding technology, and the product currently has the highest cable frequency range. It can cover up to 110GHz, the average power can reach 3000W, catch up with the international first-class level, and has passed the weapons and equipment quality management system certification, the national military standard quality system certification, ISO9001, REACH, ROHS and other certifications, becoming ZTE, Huawei, Datang and other industries A high-quality supplier for major customers, and successfully entered overseas markets such as Europe and the United States.
ZTT provides infrastructure services such as cables, components, devices, antennas and feeders for network construction from multiple dimensions of cloud, pipe, and end. Products include various preforms, optical fibers, optical cables, ODN, antennas and radio frequency cables, active terminals, optical transceivers, data centers, high-performance raw materials and other products, as well as engineering consulting, design, construction and integration services. The company also independently researches and develops the core patented technology of the 5G wide-angle room sub-leakage cable and the manufacturing technology of the preform. Since 2009, ZTT has developed the ODN series of wiring products and is one of the companies with the most complete product categories in the industry. The company is committed to the research and development and production of high-end equipment cables, and its application fields cover locomotive cables, mining cables, and nuclear power cables. It has the only inspection and test center in the industry that has passed CNAS certification.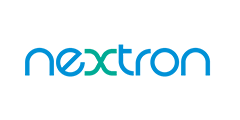 Nextron has 30 years of experience and is committed to high-speed connectors, circular connectors, and embedded system solutions and components. Adhere to the company's core technology, establish product research and development capabilities, professional design capabilities, and value propositions for customized services. Products are widely used in remote communication equipment, data communication equipment, medical equipment and industrial applications.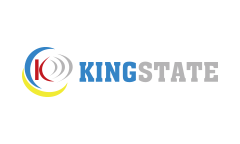 Founded in 1977, Kingstate is the first professional acoustic company in Taiwan to obtain ISO certification, focusing on buzzers, alarms, speakers (multimedia speakers, speaker speakers, earphone speakers), condenser microphones, MEMS microphone modules, etc. Electroacoustic products have passed vehicle regulations and medical certification.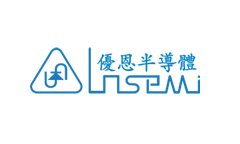 UN Semiconductor was established in Taiwan in 1994, focusing on ESD protection, lightning surge protection devices and serial chips, and has a professional EMC testing and rectification center. UN Semiconductor's ESD, TVS, GDT, MOV, discharge tube, communication chip and other products are widely sold in more than 20 countries around the world, in ESD static test rectification, overvoltage lightning surge protection, other transient pulse voltage, overcurrent and serial communication The field provides customers with rich solutions, testing and rectification and other technical services.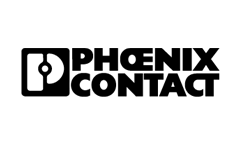 PhoenixContact originated in Germany, providing a complete set of components and systems from terminals to controllers, innovative I/O wiring systems and industrial connectors to ensure efficient power and data transmission, and personalized solutions from PCB connection technology to electronic module housings The company's business scope covers electric power, rail transit, marine and offshore applications, energy, transportation infrastructure, electric vehicles, water supply and drainage treatment, video surveillance, network security, and building technology. , Smart cities, system manufacturing and other fields will develop in the direction of smart manufacturing and digital industry in the future.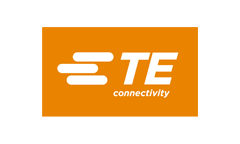 TE Connectivity is the world's largest connector manufacturer. For many years, TE has been producing highly engineered connectivity and sensing products to make the connected world possible. So far, TE connector business units have spread to more than 1,000 regions in nearly 50 countries around the world. TE is also one of the world's largest sensor companies and a leader in global sensing technology.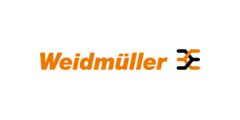 Weidmueller-the world's leading manufacturer of electrical connection technology products. All Weidmüller products have passed the certification of the world's major quality certification agencies, such as UL, CSA, Lloyd, ATEX, etc., and can be widely used in machinery, electric power, petroleum, chemical, metallurgy, transportation, device manufacturing, and municipal engineering And other fields and industries. Weidmüller is rooted in these industries and markets, providing innovative, sustainable and efficient solutions and services to meet the different needs of customers.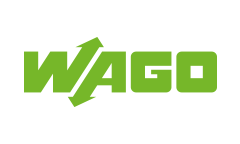 WAGO was founded in 1951 and is headquartered in Germany. It is a pioneer and leader in spring clamp connection technology. It is committed to building rail-mounted terminal blocks, printed circuit board connectors, and industrial connectors with spring clamp connection technology as the core. , Industrial interface modules and distributed automation control components and software, etc. WAGO's products have extremely superior performance. Its terminal blocks, connectors and other products accept up to 2000Hz frequency bandwidth, maximum 20g acceleration and maximum 20mm amplitude anti-vibration test.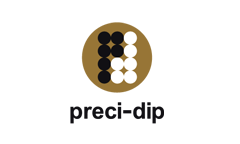 PRECI-DIP—The world's leading supplier of automotive needles and connectors. PRECI-DIP has passed ISO 9001, ISO 14001 and MIL-STD-790 system certification, and its products can be used in high-demand fields such as military industry and automobiles. There are more than 25,000 kinds of standard connector products, and customized design is also supported. Customized products account for nearly 40%, and the comprehensive production capacity is up to 150 million pieces per week.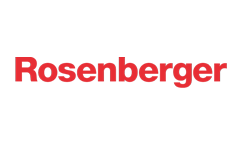 Rosenberger was founded in 1958 and is headquartered in Bavaria, Germany. With more than 10,000 employees worldwide, Rosenberger is the world's top manufacturer of radio frequency and optical fiber communication technology. Especially in the adapter and test cable assembly, Rosenberger has a frequency covering DC~110GHz, a variety of adapters of the same series and different series of ports, mainly including SMP, mini-SMP, SMA, N (50Ω), N(75Ω), QMA, BNC, TNC, 7/16, 4.3-10, NEX10, and coaxial to waveguide adapter; and Rosenberger's cable assembly has a variety of connectors and cables that can be customized. The operating frequency covers the characteristics of DC~110GHz.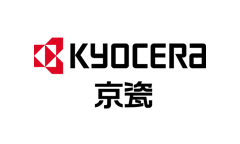 Kyocera-the world's leading manufacturer of materials and electronic components. Specializing in the research and development and production of precision ceramics, the products involve automobiles and semiconductor parts, electronic components and so on. So far, its thyristor/diode module products still occupy the first place in the Japanese domestic market, and it also has various high-performance electronic components such as crystal oscillators, connectors, MLCCs, and displays.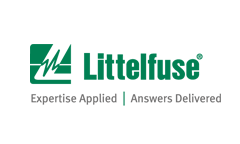 Littelfuse—The world's number one circuit protection supplier. Littelfuse is a global leader in the field of circuit protection, offering the widest and widest range of circuit protection product portfolios, providing the industry with the most extensive and cutting-edge circuit protection product and solution portfolio, including suppressors, transient suppression diode arrays (SPA), switching thyristor, transient suppression diode and varistor.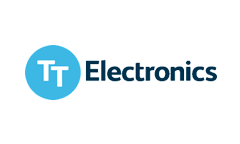 TT Electronics — a global leader in engineering electronic components suppliers. A global electronics group focused on providing products and services to leading manufacturers in the defense and aerospace, medical, transportation, energy, and industrial electronics markets. It has branches in more than 40 countries and regions around the world, and its products are widely used in communications, automobiles, industry, military and other fields.

MTA is the world's leading auto parts manufacturing company, established in Milan, Italy in 1954. MTA designs and produces electromechanical and electronic components for the built-in structure of vehicles for the world's top manufacturers of automobiles, motorcycles, trucks and tractors. Since its establishment, the company has focused on fuse valves and flexible connectors, and has now become a well-known brand in Europe.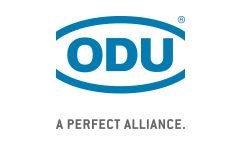 ODU Group is one of the world's leading supplier of connector systems. ODU has a complete set of production equipment and key technologies for the connector industry: including design and development, mold design and manufacturing, injection molding, stamping, lathe, electroplating, automatic assembly and cable assembly processing. Based on customer-centricity and rich industry practical experience, ODU has established a leading supplier position in the electrical connection industry. ODU connectors can ensure reliable transmission of power, signals, data and various media in many application fields.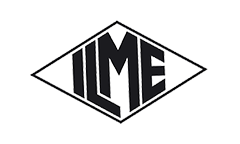 Founded in 1938, ILME is the only manufacturer in the world that can provide both high-end and standard applications of a full series of heavy-duty connectors. The factory is located in Milan, Italy, and is widely used in robotics, wind power, and railway transportation. , Automation equipment, automobile production lines, food and stage lighting and other industries in various applications.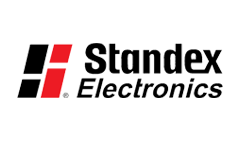 Standex-Meder—The global market leader in the design, development and manufacturing of standard and customized electromagnetic products. Its products are mainly divided into two categories: magnetic products and derivative products based on reed switches. Among them, reed switches have the largest share in the world after the acquisition of OKI in 2017; flat-panel transformers are also among the top two in the world. Headquartered in the United States, it has seven production bases in five countries, distributed in the United States, Germany, China, Mexico and the United Kingdom.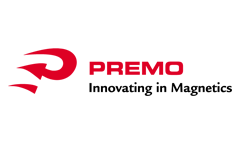 Founded in 1962 and headquartered in Spain, Premo is an influential global technology leader in the development of RFID automotive antennas and one of the world's major electronic component manufacturers. Premo's product portfolio includes RFID antennas, power transformers, inductors, current sensors, EMC filters and PLC components, etc., and can customize solutions to meet the needs of customers in various aspects. Products are widely used in the H&EV market and automobiles. The fields of telecommunications and industrial electronics. As a global automotive partner, Premo has passed the ISO TS 16949 automotive certification, and its products can provide services for the global automotive OEM and Tier1 markets and meet strict automotive quality requirements.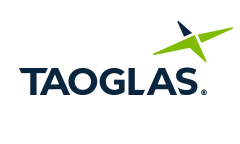 Taoglas is the first supplier on the market to provide automotive-approved SMT GPS patch antenna products and unique multi-band cellular antennas, which can be made of advanced ceramics, FR4, metal, glass fiber, PTFE, polyester film and flexible PCB The antenna is not limited by the antenna frequency, and its surface-mount antenna and flexible embedded products have great characteristics and advantages in the industry.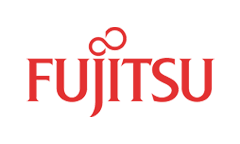 Fujitsu is the number one IT manufacturer in Japan, the fourth largest IT service company in the world, and the top five server and PC manufacturers in the world. It was once the world's second largest manufacturer of hard disk drives for enterprises (the hard disk business was established in the first quarter of 2009). Transferred to Toshiba Corporation) and the fourth largest manufacturer of mobile hard drives. Fujitsu provides a full range of highly reliable computing and communication products and advanced microelectronics technology, providing electronic devices such as relays, touch screens, thermal printers, connectors, and wireless modules.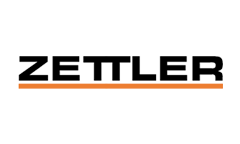 ZETTLER was founded in Munich, Germany in 1877. It is a world-class enterprise specializing in the design, manufacturing and sales of electronic components. It is also the world's first relay company. It has branches in Europe, the United States and China to provide global customers with optoelectronic display products. , Power products, relays and other products and solutions. ZETTLER has passed various international product certification standards (including UL, TUV, VDE, CQC, etc.), and complies with IATF 16949, RoHS, REACH and other declarations. Its customers cover many industry-leading well-known brands such as GM, Siemens, etc., with high Market recognition.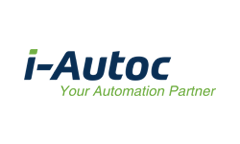 i-Autoc is an international company integrating production, research and development, manufacturing, and sales of solid-state relays and other related products. With solid-state relays as its core business, it has a R&D and production base that has passed ISO9001:2008 quality management system, ISO14001:2015 environmental management system and IS18001:2007 occupational health and safety management system certification in Xiamen, China, and has independent intellectual property rights.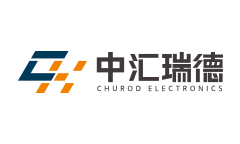 Churod was founded in 2009. After 10 years of development, Churod has become a world-class relay R&D and production base. It has many wholly-owned and holding subsidiaries. The product supply has more than 30 series and more than 1,000 common specifications. The annual production capacity reaches 500 million pieces. Zhonghui Ruide products are widely used in household appliances, 5G, photovoltaic, industrial, energy, transportation and other industries. The overall scale is among the top three in China. It has established representative offices and after-sales service networks in many countries and regions, and has a global market. Operational and technical service capabilities. Its speed of development and supporting capabilities ranks first in the domestic industry.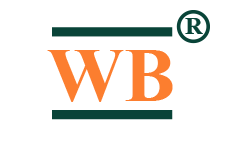 WB, established in 1989, specializes in manufacturing push-button switches, detection switches, tact switches, micro switches and rotary switches and other related products. At the beginning of its establishment, WB started by manufacturing traditional button switches, and now it focuses on the market with lighted switches and can provide customized services. At present, WB has passed the certifications of ISO9001, ISO14001, IATF 16949, QC080000, and plans to introduce 6 Sigma, ISO 14064, IR Reflow line construction, metal parts stamping, UL 61058-1 laboratory in the future.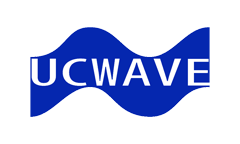 UCWAVE, founded in 2011, has the world's leading technology in the industry, focusing on the R&D and production of 50Ω radio frequency, microwave, millimeter wave cables and cable assemblies, connectors, and radio frequency and microwave component technologies. Based on independent research and development and its own brand, UCWAVE provides high-performance microwave and millimeter wave cable products and military radio frequency cable assemblies for the domestic market. Its products are widely used in aviation, aerospace, remote sensing and telemetry, land, ship, national defense, military industry, and mobile communication radio frequency identification , Public security, radio and television, instrumentation, rail transit, energy, medical equipment and other high-tech fields, to provide customers with one-stop overall RF microwave solutions.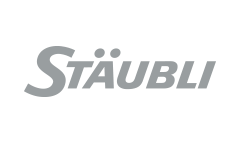 The Staubli Group was founded in 1892 and is headquartered in Faffikon, Switzerland. It is a professional supplier of mechatronics solutions in the three major areas of industrial connectors, industrial robots and textile machinery. Based on Stäubli's innovative technology, rich experience and professional skills, the Staubli FCS fluid connector department is committed to providing a wide range of standardized and customized products and solutions for various industries. Products are widely used in the automotive industry, rail engineering, and steel industry. , Plastics, nuclear energy, electronic equipment cooling and new energy.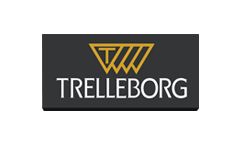 Trelleborg is a global leader in the field of engineered polymer solutions, dedicated to providing high-performance sealing, damping and protection solutions for critical applications in harsh industrial environments. Trelleborg Molded Parts Division is a part of Trelleborg Group. Its main products include electrical protection, precision rubber rollers, molded parts, and industrial shock absorption. It is widely used in telecommunications, electric power, non-road machinery, railways, ships, defense, ATM, printers and other general industries.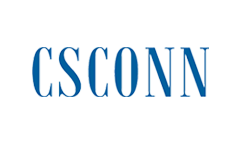 CSCONN is a world-leading connector supplier with approximately 6,000 employees and provides excellent products and services to companies in more than 30 countries around the world. The company designs, manufactures and sells products for customers, covering a wide range of industries, including automobiles, computers, communication equipment, industrial machinery, medical treatment, household appliances, consumer electronics, instruments and military. The company is committed to providing customers with high-quality, innovative products and "one-stop" product solutions. With the joint efforts of CSCONN people for many years and the support of our customers, the company has gradually formed Kunshan, Heyuan, Dongguan as the main research and development and production bases, and established business in Hong Kong, Taiwan, the United States, Germany, Singapore, Japan, India, Canada and other places Stronghold to serve global customers.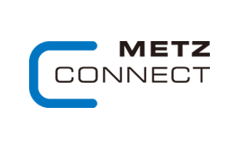 METZ CONNECT is a German company founded in 1976 that specializes in the design, production and sales of electrical engineering and electronic connectors, as well as shielded and unshielded network connectors. The company's products include PCB mounting wiring boards and board-to-board connectors, RJ-45 plugs and sockets, wiring boards, copper and optical cables, and smart DIN rail mounting I/O devices. The product line covers multiple applications and industries, including safety and Access control, HVAC, irrigation systems, industrial automation, lighting control, A/V equipment, industrial control, building automation applications, etc.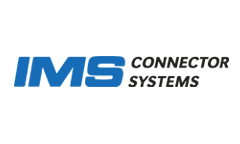 IMS CS was established in the Black Forest, Germany in 1863. It is a family business with an excellent history of more than 150 years. IMS CS focuses on the development and production of coaxial radio frequency connections. It is a manufacturer of high-performance radio frequency connectors, cable assemblies, test adapters and test cable assemblies. The products include coaxial radio frequency connectors, coaxial cable assemblies, RF test switches, RF antenna switches, test adapters, test cables, and battery connectors on mobile devices, etc., and strictly implement quality systems such as IATF 16949, ISO 14001, and OHSAS 18001. Products are widely used in communications, automobiles, industry, medical and other fields.
This document is provided by Sekorm Platform for VIP exclusive service. The copyright is owned by Sekorm. Without authorization, any medias, websites or individual are not allowed to reprint. When authorizing the reprint, the link of www.sekorm.com must be indicated.