A platform authorized by the world's leading electromechanical components to provide rapid R&D and procurement services for motors/connectors/cables/batteries/PLC/displays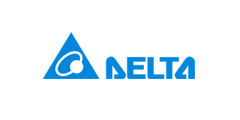 In June, Delta, a global provider of power management and cooling solutions, has started to cooperate with Sekorm and will authorize its distribution for its cooling fans and other products. The participation of Delta has once again enriched the selection of Sekorm components. Up to now, Sekorm has been authorized by 105 domestic and international top electromechanical component product suppliers, and the layout of categories such as motors, connectors, cables, batteries, PLCs, and displays has reached a scale.
From the perspective of brand layout, Nidec - the world's No.1 manufacturer of brushless motor, Phoenix Contact - the giant of electrical connection and industrial automation industry, Leoni - the manufacturer of electrical cable / harness system, Aavid - the leader of global cooling products and cooling system management solutions, RiTdisplay - the world's largest OLED manufacturer, FDK, Zettler, Firecomms and other leading suppliers provide our platform with a complete range of models and abundant inventory.
From the perspective of category layout, Sekorm can provide: pogo pin/PCB/round/plug-in/board-to-board/wire-to-board/heavy load/RF/FPC/energy storage/communication connectors, linear motors, voice coils Motors, motors, cables, optical cables, antennas, fans, lidars, relay boxes, photocoupler modules, I/O systems, PLC controllers, industrial switches, displays and other sub-category components and products to solve the problems in the research and development process One-stop procurement requirements.
From the perspective of the R&D service layout, the platform provides fast free sample services of all categories, and customization services for some categories, such as bur connector customization, motor and fan customization, board-to-board/pin header connector customization, radiator customization, etc. , as well as antenna darkroom test, low power consumption test, surge electrostatic test, PD/QC fast charge test and other services. As an Internet R&D service platform, Sekorm can respond to R&D demands within one working day and provide overall solutions related to electro mechanics and components.
Recommend
This document is provided by Sekorm Platform for VIP exclusive service. The copyright is owned by Sekorm. Without authorization, any medias, websites or individual are not allowed to reprint. When authorizing the reprint, the link of www.sekorm.com must be indicated.