Sekorm Reached a Cooperation with the top Cable manufacturer LEONI to Expand the Cable and Optical Fiber Business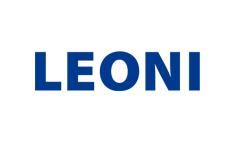 Sekorm signed a distributor agreement with LEONI, one of the largest cable and auto parts manufacturing groups in the world, to act as an distributor for its cable and optical fiber products. LEONI Group is a leading technology company in the field of global cables and wire harnesses. LEONI's product portfolio includes stranded wires, standard cables, hybrid cables, optical fibers and special cables, cable harnesses, harness system components and full assembly systems, which are widely used in automobiles, industry, medical, communications and infrastructure, home appliances and electrical appliances market.
LEONI is successively launching its products and information on the platform. Users can directly search for product information and enjoy authenticity guarantee and supply guarantee.
Recommend
This document is provided by Sekorm Platform for VIP exclusive service. The copyright is owned by Sekorm. Without authorization, any medias, websites or individual are not allowed to reprint. When authorizing the reprint, the link of www.sekorm.com must be indicated.