Focusing on RF Antenna Manufacturing, Dongguan Zhongchi Electronics Announced a Distribution Agreement with Sekorm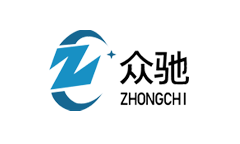 On April 10, 2022, Dongguan Zhongchi Electronics, which focuses on RF antenna manufacturing, signed a distribution agreement with Sekorm, authorizing Sekorm to represent all its products including Wifi, Bluetooth, 2G/3G/4G/LTE/433/470/868/NB antennas and RF connectors, which can ship 200Kpcs per day.
The glue stick antennas, RF connectors, LORA glass fiber reinforced plastic antennas, SMA plug-in board connectors, MCX RF connectors, and other products of Dongguan Zhongchi Electronics have all been launched on the platform. Authentic products are in stock to provide a supply guarantee.
Recommend
This document is provided by Sekorm Platform for VIP exclusive service. The copyright is owned by Sekorm. Without authorization, any medias, websites or individual are not allowed to reprint. When authorizing the reprint, the link of www.sekorm.com must be indicated.