Bringing 32-bit IoT security chip series, Beijing Hongsi Electronics Announced a Distribution Agreement with Sekorm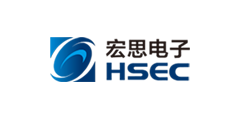 Beijing Hongsi Electronics is a company to independently develop commercial cipher chips in China, and one of the first batch of integrated circuit design enterprises to obtain national certification. Its IoT security core series HSC32C1 and HSC32I1 are 32-bit ultra-low power IoT security chips, which support SM2, ECC, SM3, SHA, SM4, AES, DES algorithm operation, with wide voltage 1.62V to 5.5V and standby current less than 0.5μA. The working current is 1mA, which can work at a temperature of - 40℃ to 105℃, and the storage temperature is - 55℃ to 125℃. They have a good application prospect in intelligent transportation, the internet of vehicles, remote education, medical care, and other scenarios.
Beijing Hongsi Electronics has updated its products and technical materials on the platform. Welcome to shop and enjoy supply assurance.
Recommend
This document is provided by Sekorm Platform for VIP exclusive service. The copyright is owned by Sekorm. Without authorization, any medias, websites or individual are not allowed to reprint. When authorizing the reprint, the link of www.sekorm.com must be indicated.