Delta, The World's No. 1Leader in Brushless DC Fans and Cooling Solutions,Signed an Authorized Distribution Agreement with Sekorm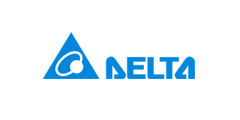 DELTA, founded in 1971, is a global leader in brushless DC fans and cooling solution, providing high-efficiency and high-reliability energy-saving overall solutions. Since 2006, Delta's sales of brushless DC fans have continued to rank first in the world. Delta fan has more than 30 years of professional design and rich manufacturing experience, leading the introduction of double rotor high back pressure axial flow fans. In the field of ultra-thin fans is also a world leader. DELTA now has more than 5,000 models of fans and can provide customized solutions.
In June 2021, Delta signed an authorized distribution agreement with Sekorm, which authorized it to act as an distributor for its brushless DC fans, fans, etc. This cooperation will contribute to energy management and energy conservation and emission reduction of the end products. Users can search for product information directly on the official website of Sekorm, and enjoy authenticity guarantee and supply guarantee.
Recommend
This document is provided by Sekorm Platform for VIP exclusive service. The copyright is owned by Sekorm. Without authorization, any medias, websites or individual are not allowed to reprint. When authorizing the reprint, the link of www.sekorm.com must be indicated.