Shenzhen Luguang Electronics Announced a Distribution with Sekorm, Bringing Domestic Diodes, Triodes, Rectifier Bridges and Other Products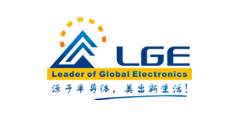 Shenzhen Luguang Electronics is a supplier specializing in R&D and the production of various power devices such as diodes, triodes, and rectifier bridges. Its products mainly include three categories: micro devices, power devices, and ESD protection devices, specifically including diode series such as Schottky diodes, vehicle specification level transient suppression diodes, ESD diodes, fast recovery diodes, and triode series such as bipolar transistor, digital transistor, vehicle regulation class three terminal voltage regulator. IGBT, SiC, and other power components and bridge rectifier are also included. There are more than 50 series, covering more than 90 packages, and tens of thousands of product specifications, with an annual capacity of 5 billion pieces.
Among them, its LOW VF Schottky diode can reduce the invalid loss of power supply and improve the conversion efficiency of the power supply. In addition, the high-voltage transient suppression diode supports a voltage of more than 200V, and the high-voltage rectifier diode supports a voltage of 2000-5000V. The products of Luguang Electronics have passed ISO9001: 2015 quality system certification, ISO14001: 2015 environmental system certification, and IATF16949:2016 automobile industry quality system certification.
The latest products, free samples, model selection guide, and other technical materials of Shenzhen Luguang Electronics have been launched on Sekorm. Users can directly obtain relevant information about Shenzhen Luguang Electronics and enjoy the guarantee of authentic products and supplies on the platform.
Recommend
This document is provided by Sekorm Platform for VIP exclusive service. The copyright is owned by Sekorm. Without authorization, any medias, websites or individual are not allowed to reprint. When authorizing the reprint, the link of www.sekorm.com must be indicated.