LGE and electronic components catalog distributor Sekorm sign distribution agreement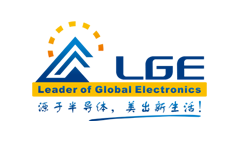 As an outstanding electronic components distributor, Sekorm welcomed a new partner-Luguang Electronic Technology CO.,LTD. (LGE) in July. With more than 17 years' experience in engineering and manufacturing, LGE offers a full range of TVS Diodes, Zener Diodes, Schottky Diodes, Silicon Rectifiers and Fast Recovery Rectifiers etc., which are widely used in automotive electronics, consumer devices, intelligent manufacturing, security, industry and other fields. The cooperation will help Sekorm to guarantee the Chinese power modules. For more information, please visit en.sekorm.com.
Recommend
This document is provided by Sekorm Platform for VIP exclusive service. The copyright is owned by Sekorm. Without authorization, any medias, websites or individual are not allowed to reprint. When authorizing the reprint, the link of www.sekorm.com must be indicated.