Chinese top electronic material brand
Sekorm is the authorized distributor of eight Chinese electronic material companies including Sunlord Electronics, HFC, Maijie Technology, Innuovo, Bornsun, Thermoelectric New Energy, GUANGDONG BOYU, Yezhan Electronics, etc. Domestic supplier of electronic materials, providing products including magnetic materials, thermal interface materials, special electronic chemicals, and metal core-based copper clad laminates. Domestic electronic materials are independently researched and developed, which are safe and reliable; have a complete mass production line with guaranteed delivery; relying on the advantages of abundant resources and labor, they also have the characteristics of high cost performance.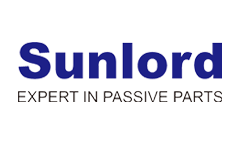 Shenzhen Sunlord Electronics Co., Ltd. was established in 2000 and is a high-tech enterprise specializing in R&D, production and sales of various chip electronic components. Products include five major industries: magnetic devices, microwave devices, sensitive devices, precision ceramics and modules, which are widely used in communications, consumer electronics, computers, automotive electronics, new energy, Netcom and industrial electronics. In 2019, its production capacity of laminated inductors ranked second in the world, and the production capacity of chip wound inductors ranked third in the world. The global market share of chip inductor products exceeds 10%, making it the TOP 1 in China's inductor industry.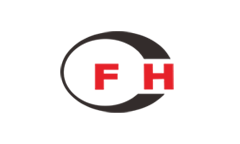 Founded in 2003, Hongfucheng (HFC) is a national high-tech enterprise focusing on the R&D, manufacturing and sales of innovative materials such as EMI shielding materials, thermal interface materials, wave absorbing materials and ultra-thin uniform temperature plates. Its self-developed orientation process can increase the magnetic permeability of the absorbing material from 50μ to 250μ, and can provide targeted electromagnetic shielding solutions for mobile phone electronics, communications, optical modules, new energy, smart equipment and other industries.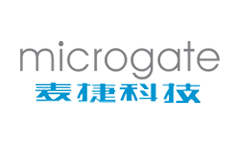 Maijie Technology is a national high-tech enterprise, listed on the Growth Enterprise Market in 2012 (stock code: 300319). Its main products include chip power inductors, filters, chip LTCC radio frequency components and other new chip passive electronic components and LCD display module devices. Maijie Technology's products are high-end passive electronic components, which are designed and manufactured with high precision and can be widely used in communications, consumer electronics, computers, Internet application products, LED lighting, automotive electronics, industrial equipment and other fields. McJie Technology has a complete product series, wide coverage, customized processes and short delivery cycles.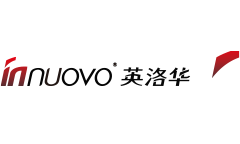 Innuovo—A leading domestic high-tech enterprise in magnetic materials. Innuovo is a leading national high-tech enterprise integrating R&D, production and sales of magnetic materials. There are three categories of products: sintering, bonding, and tungsten alloy, including nearly ten categories and thousands of specifications such as N52, N45SH, and N40UH. It is widely used in computers, mobile phones, electric motors, electric vehicles, magnetic transmission bearings, high-fidelity speakers, nuclear magnetic resonance imagers, air-conditioning compressors, elevators, instrumentation and aerospace navigation systems, etc., and has huge advantages in emerging technology fields such as maglev trains. Potential application prospects.

Bornsun was established in 2004 and is a national high-tech enterprise integrating R&D, production, sales and after-sales. Based on the electronics industry and the research and development of special electronic chemicals, Bornsun provides heat dissipation, insulation, shielding, glue, silicone products, etc. for the intelligent, miniaturization, wearability and convenience of electronic products, and provides overall solutions for materials and equipment automation Program.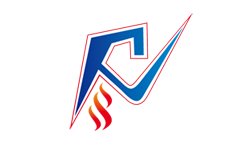 Thermoelectric New Energy (full name: Shenzhen Thermoelectric New Energy Technology Co., Ltd.) is a high-tech enterprise in China specializing in the research and production of semiconductor thermoelectric materials, refrigeration chips, refrigeration components, and semiconductor electronic appliances. It is committed to high-performance materials, refrigeration chips, and refrigeration. The research and production of modules, power generation chips, power generation components, etc. are in the world's leading position in the basic research and industrial application of thermoelectric materials. The block ZT value is as high as 2.8, and the highest conversion efficiency of thermoelectric devices can be as high as 20%. Thermoelectric new energy products can meet customers' needs in terms of cooling, heating, and precise temperature control of thermoelectric power generation.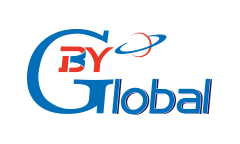 Guangdong Boyu focuses on special metal core-based copper clad laminates such as aluminum-based copper clad laminates and copper-based copper clad laminates. It is a manufacturer integrating R&D, manufacturing and sales. With ISO 9001, SGS, ROHS, UL and other certificates, it can meet all the different needs of customers around the world.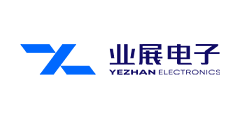 Yezhan Electronics was established in March 2005. For 15 years, it has focused on the R&D, manufacturing and production of low-resistance resistors (resistance values below 1 ohm). At present, the plant covers an area of 4,500 square meters, with more than 18 types of laboratory instruments and tens of thousands of product models. The company has a complete OA system management and control, realizing paperless office and strong traceability from raw materials to shipment, providing reliable support for product quality.
This document is provided by Sekorm Platform for VIP exclusive service. The copyright is owned by Sekorm. Without authorization, any medias, websites or individual are not allowed to reprint. When authorizing the reprint, the link of www.sekorm.com must be indicated.