Bringing WIFI RF Front-end Chips, Low-noise Amplifiers, 5G Small Base Station RF Chips, CHIPBETTER Announced a Distribution with Sekorm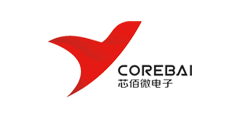 CHIPBETTER and Sekorm reached cooperation on January 29, 2022, and CHIPBETTER authorized Sekorm to represent its WIFI RF front-end chips, low-noise amplifiers, 5G small base station RF chips, IoT 2.4G power amplifiers, and other products.
With the arrival of the 5G era, the demand for RF customization has greatly increased. CHIPBETTER is a national production and chemical domestic RF company, focusing on the wireless communication RF device industry. It carries out product research and development in 5G, Wi-Fi, IoT, and other directions. It has comprehensive RF test equipment and is equipped with WB cleanrooms, micro assembly, and test laboratories. Its products are widely used in intelligent equipment, 5G micro base stations, Bluetooth, and other fields. Products of CHIPBETTER have been launched on the platform. Search for more product information.
Recommend
This document is provided by Sekorm Platform for VIP exclusive service. The copyright is owned by Sekorm. Without authorization, any medias, websites or individual are not allowed to reprint. When authorizing the reprint, the link of www.sekorm.com must be indicated.