Bringing the smallest reliable and plug in micro relay in the industry, Zhejiang HKE Relay and Sekorm Announced a Distribution Agreement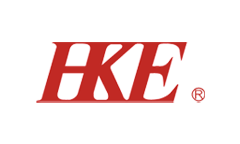 Micro relays have a wide input voltage range, low driving power, high sensitivity, and fast conversion speed. HKE provides the smallest reliable and plug in plugmicro relay in the industry, which is about 20% smaller than mainstream products on the market, with 30A contact switching capacity. There are also Automotive relays, magnetic latching relays, and other products.
Automotive relays require high switching load power, high impact resistance, and high vibration resistance. Most of HKE's automotive relays are designed for coil voltage of 12V, suction voltage V≤60%VH (rated working voltage), and operating temperature of -40℃~ +125℃, suitable for harsh environments; the overvoltage of the coil is allowed to reach 1.5VH; the power consumption of the coil is 1.6W~2W, and the temperature rise is high. Magnetic latching relays can work with single or double coils only with pulse excitation. HKE's automotive relays are small in size and belong to PCB type installation. Among them, HKE3L is an ultra-small, low-height magnetic latching relay with an external dimension of 24.0×10.0×15.8mm and a 20A load switching capability. It is a highly sensitive product with a coil power of 200mw and a dielectric withstand voltage 5000V, in line with EU standards.
On September 26, 2021, HKE, the top three domestic relay manufacturers, officially signed an authorized distributor agreement with Sekorm, authorizing Sekorm to represent its signal relays, power relays, automotive relays, and other products. HKE's related products, applications, and solutions have been launched on the platform. Free samples and related technical materials can be obtained by applying online. Welcome to buy the latest products and enjoy the supply guarantee.
Recommend
This document is provided by Sekorm Platform for VIP exclusive service. The copyright is owned by Sekorm. Without authorization, any medias, websites or individual are not allowed to reprint. When authorizing the reprint, the link of www.sekorm.com must be indicated.